Wedding Video Books for Engagements are as unforgettable as your love story. Share the joyous news of your engagement in a way that leaves a lasting impression. Make every recipient feel amazed and intimately connected to your love story. Add an interactive and heartfelt touch to your invitations, creating an experience that they will cherish forever. Let your engagement announcement reflect the unique bond you share and invite your loved ones to be a part of your journey from the very beginning. Create anticipation and excitement where every moment becomes a cherished memory.
WE LOVE OUR BRIDES & GROOMS
ENGAGEMENTS: WEDDING VIDEO BOOKS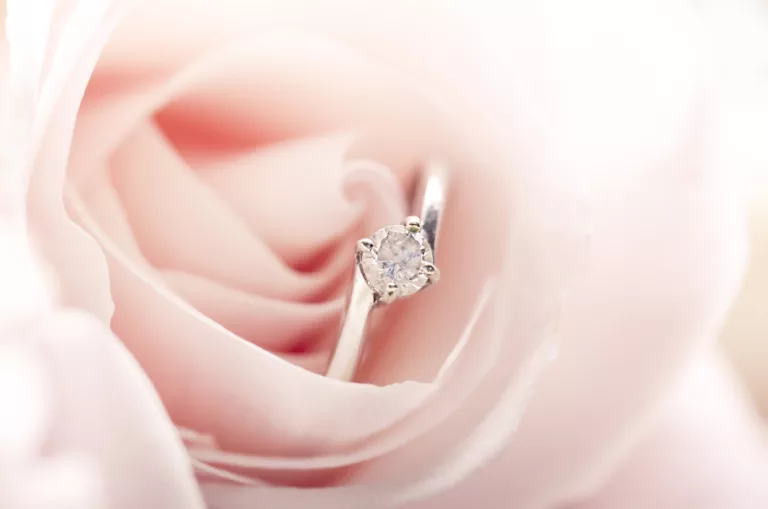 Elevate the excitement of your engagement with exquisite Wedding Video Books! These meticulously crafted video albums bring a personalized touch and a delightful surprise. Display them proudly on your coffee table or bookshelf, where they serve as a conversation piece and a visual treat. 
When your loved ones open the captivating video album, they will be greeted with your Save the Date video and photos, instantly bringing your engagement journey to life. Sharing your cherished engagement memories has never been easier or more memorable. 
Take advantage of our discounted bundles and make sure every special person in your life receives their own Wedding Video Book to treasure. Let the magic of your engagement unfold within these luxurious video albums, creating an experience that will be cherished for years to come.

SALE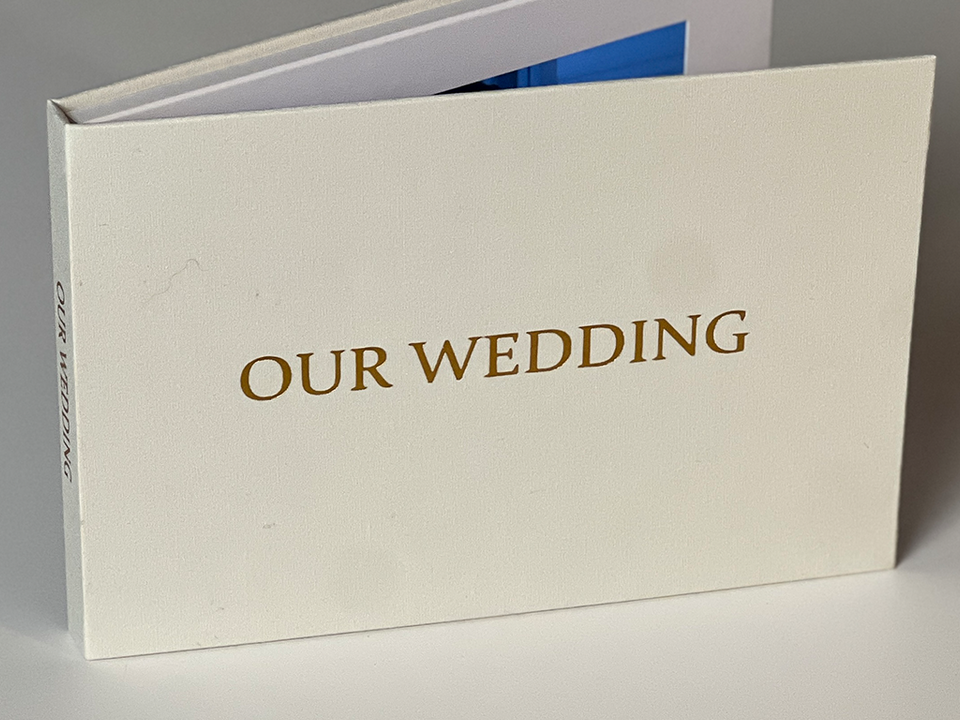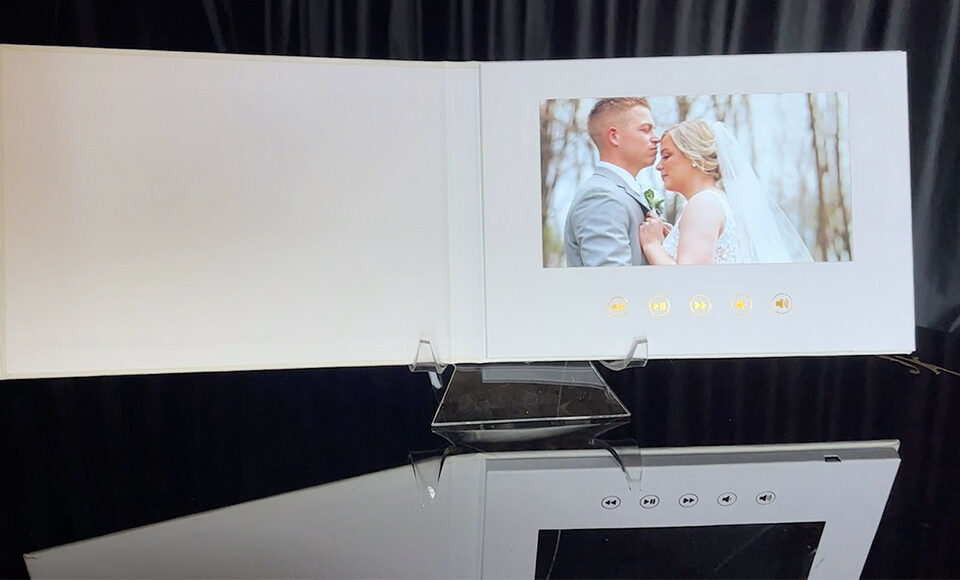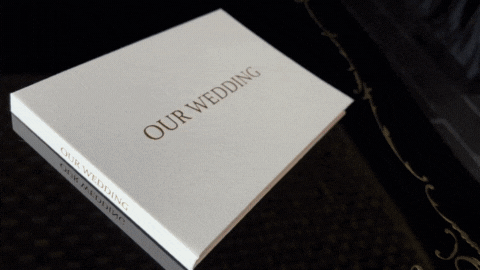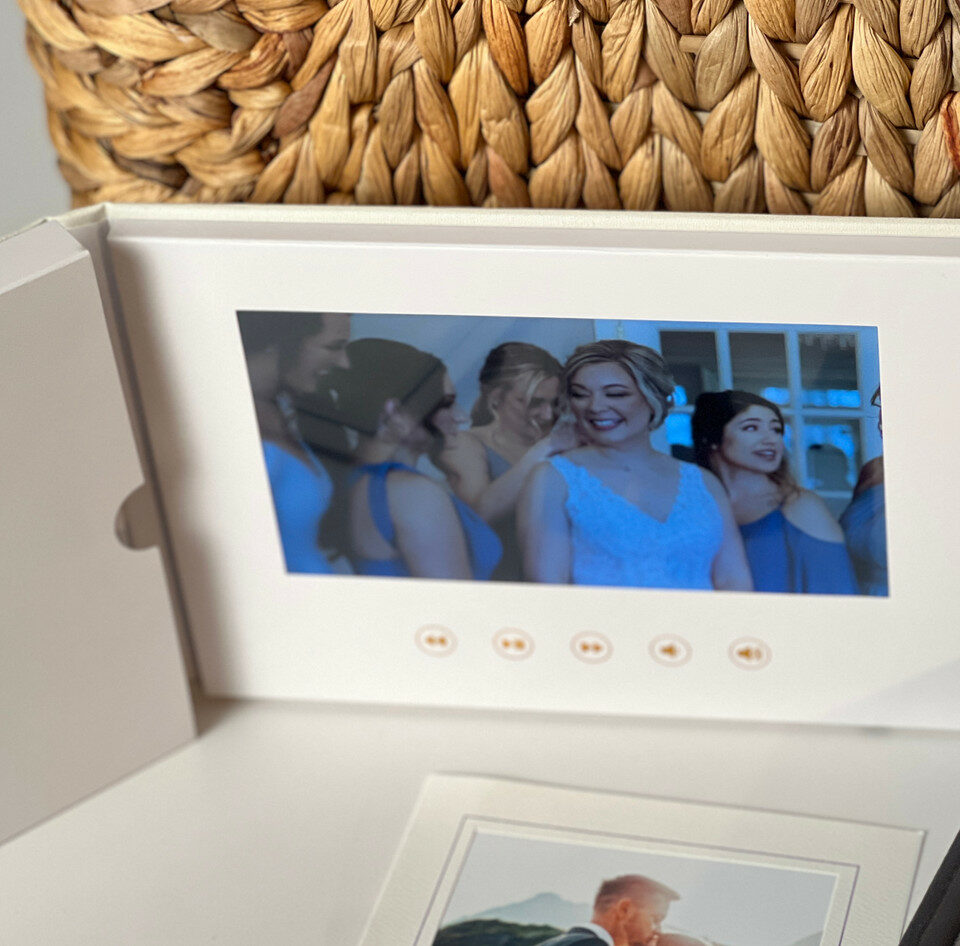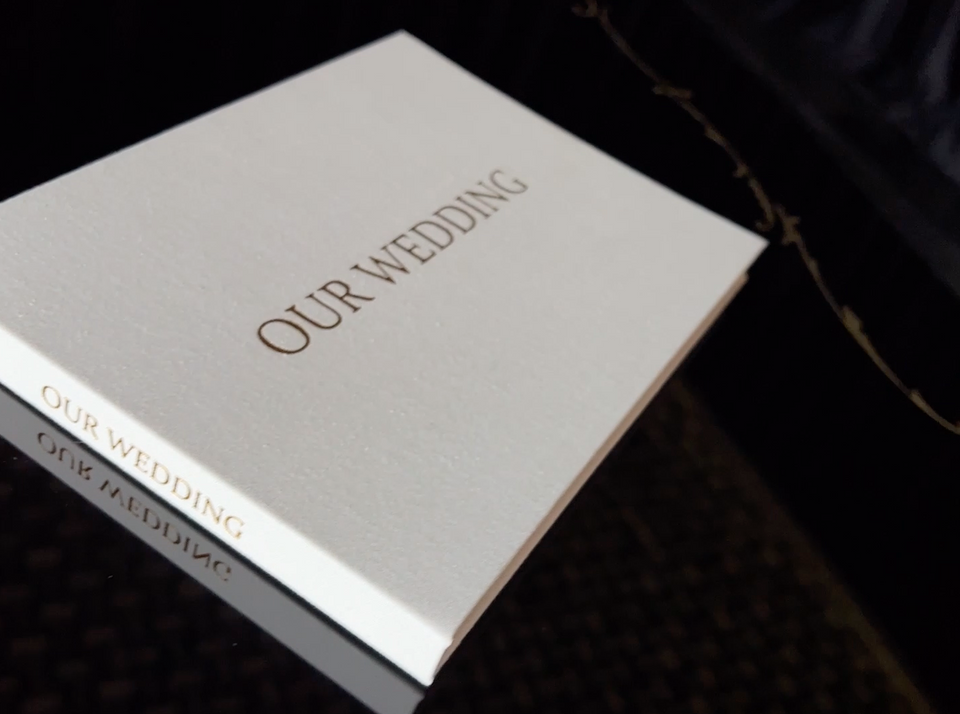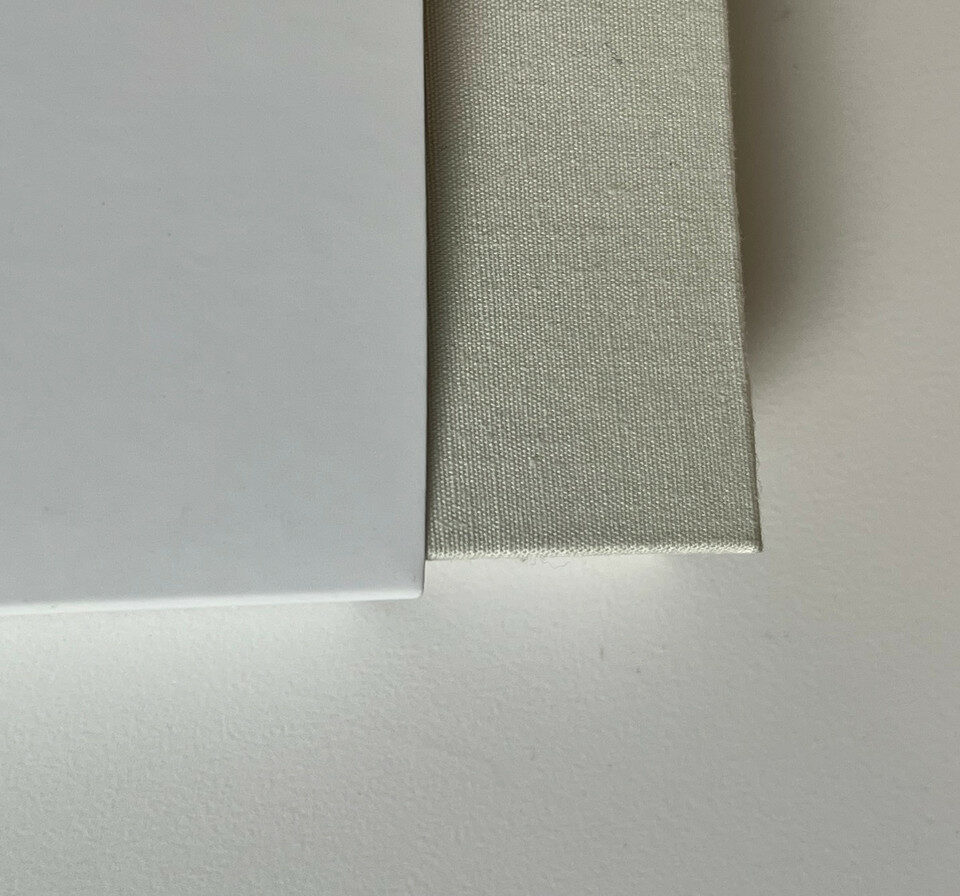 SALE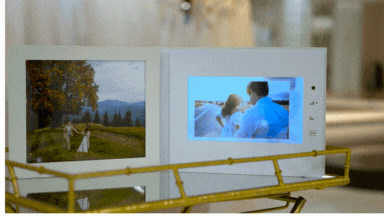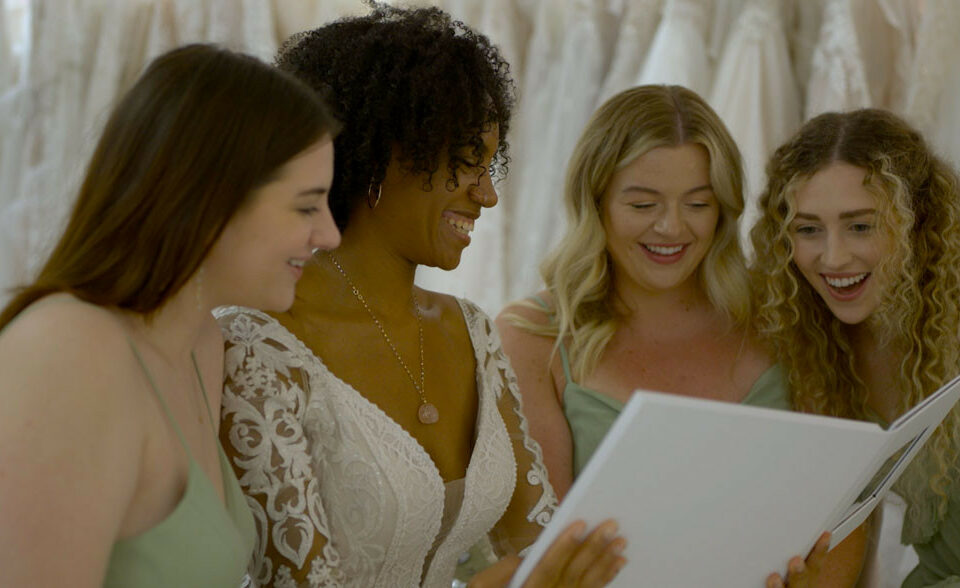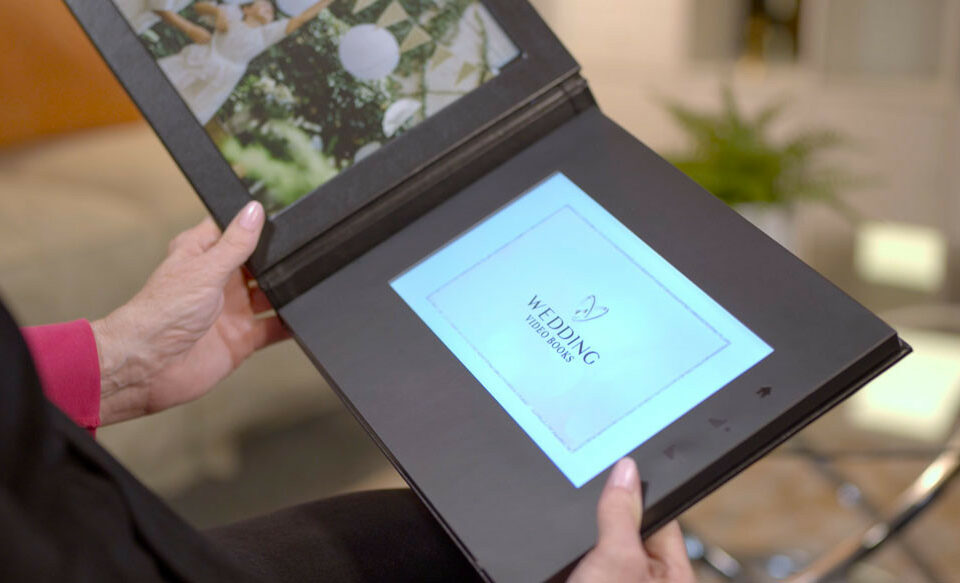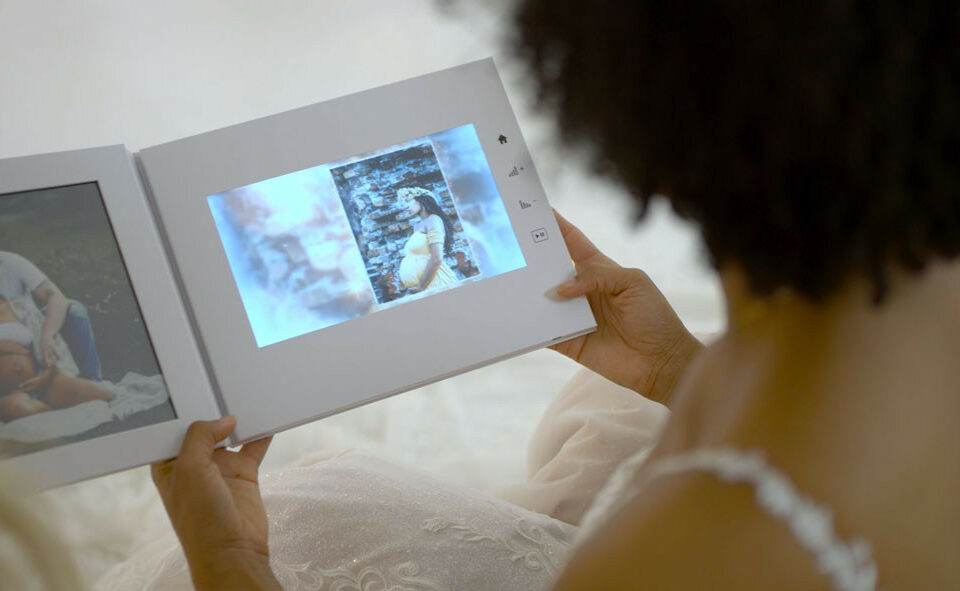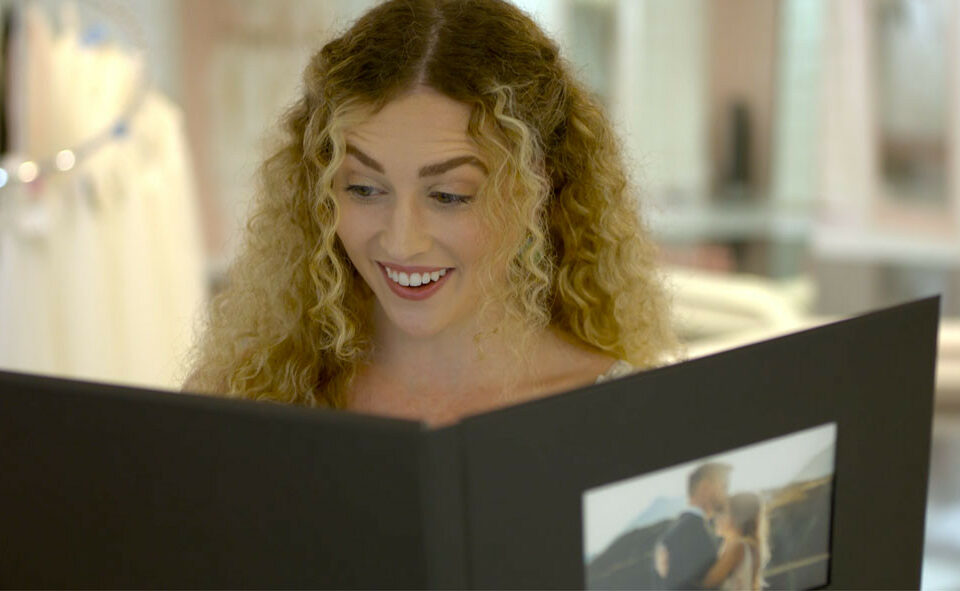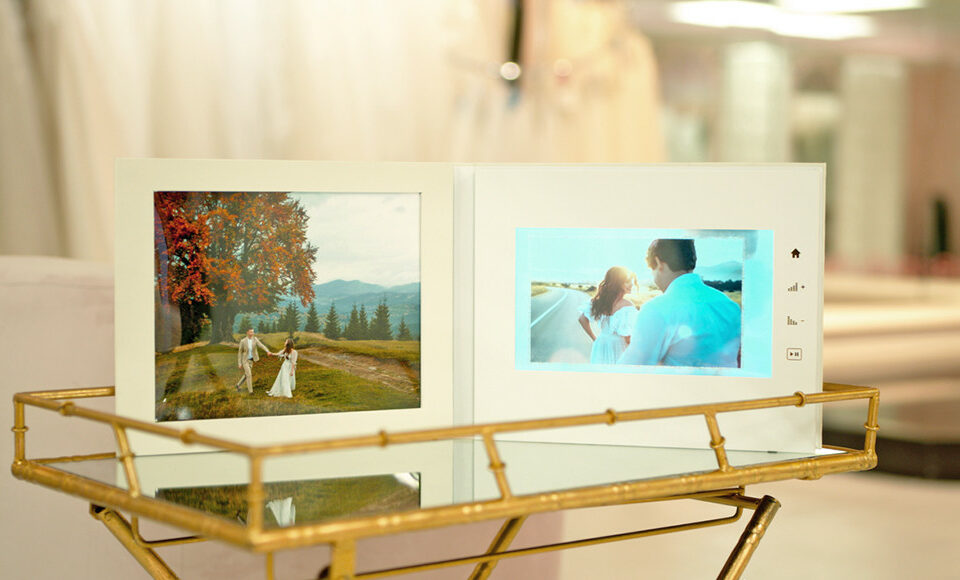 Video Book Features:
Immersive Delight: Immerse yourself in the enchantment of your special moments. Hear the music, relish the laughter, and relive every emotion in vivid HD video with rich stereo sound. Adjust the volume effortlessly using the buttons conveniently located to the right of the screen.
Intuitive Touchscreen: Our Wedding Video Books are meticulously hand-built around a spacious HD IPS video touchscreen. We never compromise on video screen quality, ensuring a seamless and immersive viewing experience.
Crafted in America: Each Wedding Video Book is proudly built, personalized, and meticulously quality-checked in the United States. From our base in Pensacola, Florida, we ship directly to the addresses you provide during checkout, ensuring a seamless delivery experience.
Instant Enjoyment: Adjust the volume to your preference using the convenient buttons on the side of the screen, and dive into the joy of your Video Book without delay.
Effortless Upload:
Seamlessly add over 100 photos and up to 2 hours of video to your complimentary User Account. Once uploaded to our secure and user-friendly cloud camera roll, your precious memories are readily accessible.
Elegant Portrait Covers: Choose your desired printed portrait for both the outside and inside covers of your Video Book. Our Video Books stand out with their unique window covers, adding an elegant touch to your cherished keepsake.
Personalized Playlist: Enjoy the flexibility to curate your own playlist with ease. Our intuitive drag-and-drop functionality allows you to arrange the sequence of your photos and videos even after you have uploaded them. Your Video Book will play back exactly as you desire, perfectly capturing your vision.
Convenient Keepsake: Wedding Video Books offer a convenient solution to keep your favorite wedding photos and videos at your fingertips. They are beautifully housed in heirloom-quality albums, ensuring your precious memories are preserved in an exquisite manner.
Discover the convenience and beauty of Wedding Video Books, where your treasured wedding photos and videos find a permanent place. Experience the immersive delight, seamless touchscreen interface, and personalized features that make our Video Books truly extraordinary.

Our video books are heirloom-quality products invented in America. We are committed to your complete satisfaction and offer our 100% Satisfaction Guarantee: Totally love your Wedding Video Books or return them for your money back!