Make your wedding gift truly unforgettable with Wedding Video Books. These extraordinary creations go beyond traditional presents, offering a unique and memorable experience. Add an interactive touch to your gift, allowing the couple to relive the beautiful moments of their journey together. Give the gift of lasting memories and make their wedding a cherished and remarkable event for all.

WE LOVE OUR BRIDES & GROOMS
WEDDING GIFTS: WEDDING VIDEO BOOKS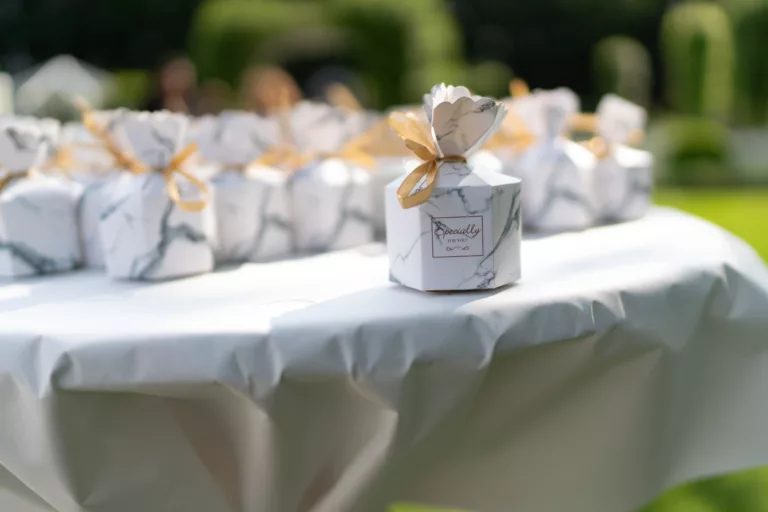 Wedding Video Books, the perfect gift for loved ones. Crafted with care, these personalized video albums provide a unique and thrilling experience. 
Displayed proudly on a coffee table or bookshelf, they become a cherished addition to any home. As recipients open the beautiful video album, they are greeted with the enchantment of video and photos playing instantly. 
Take advantage of discounted bundles and offer a gift that will be treasured forever. Wedding Video Books: where anticipation meets luxury.

SALE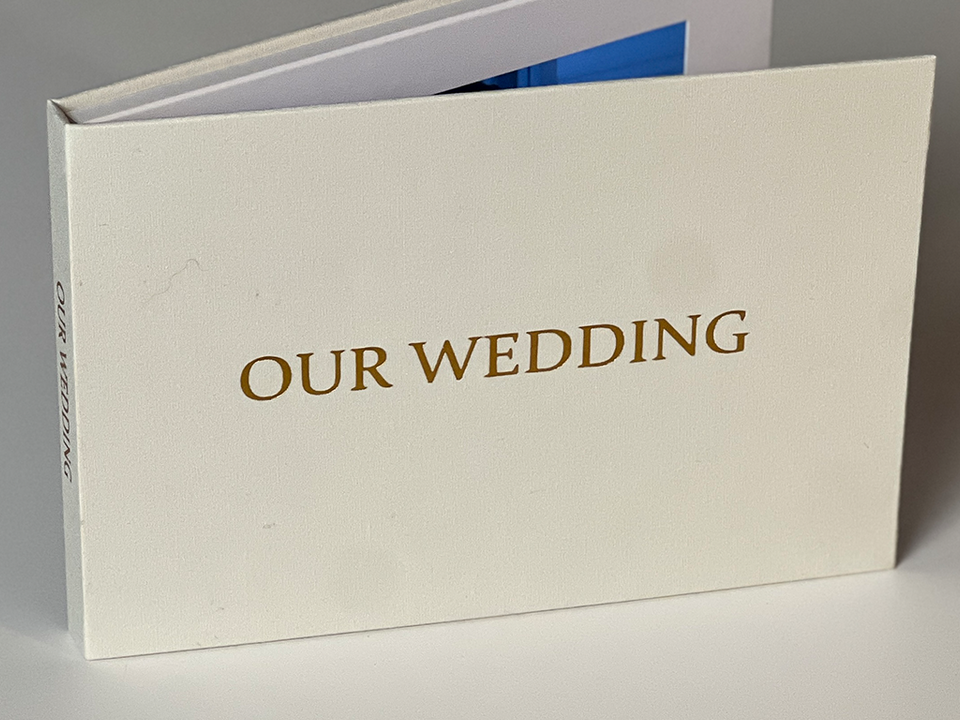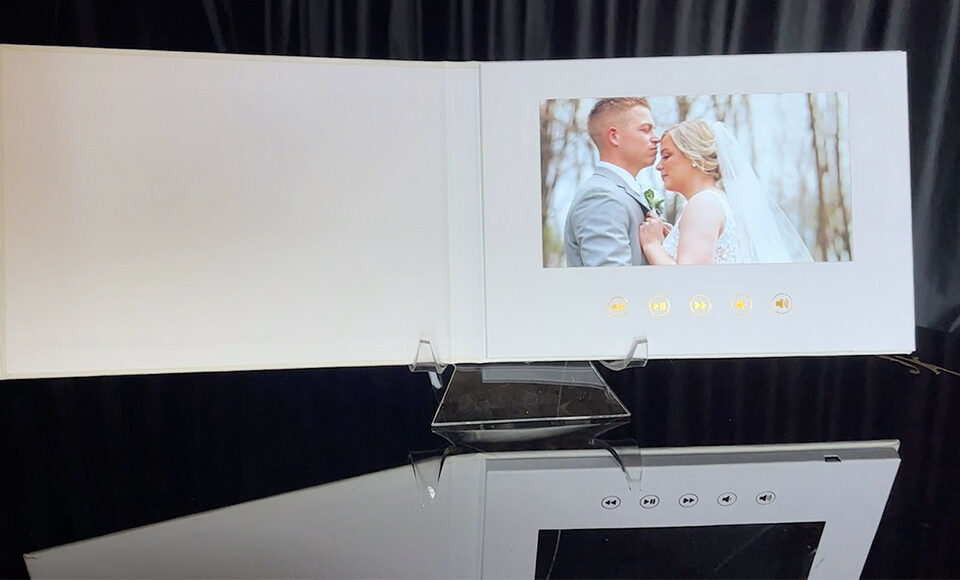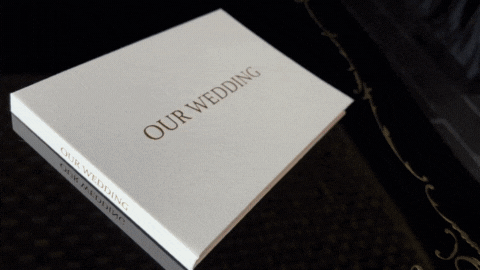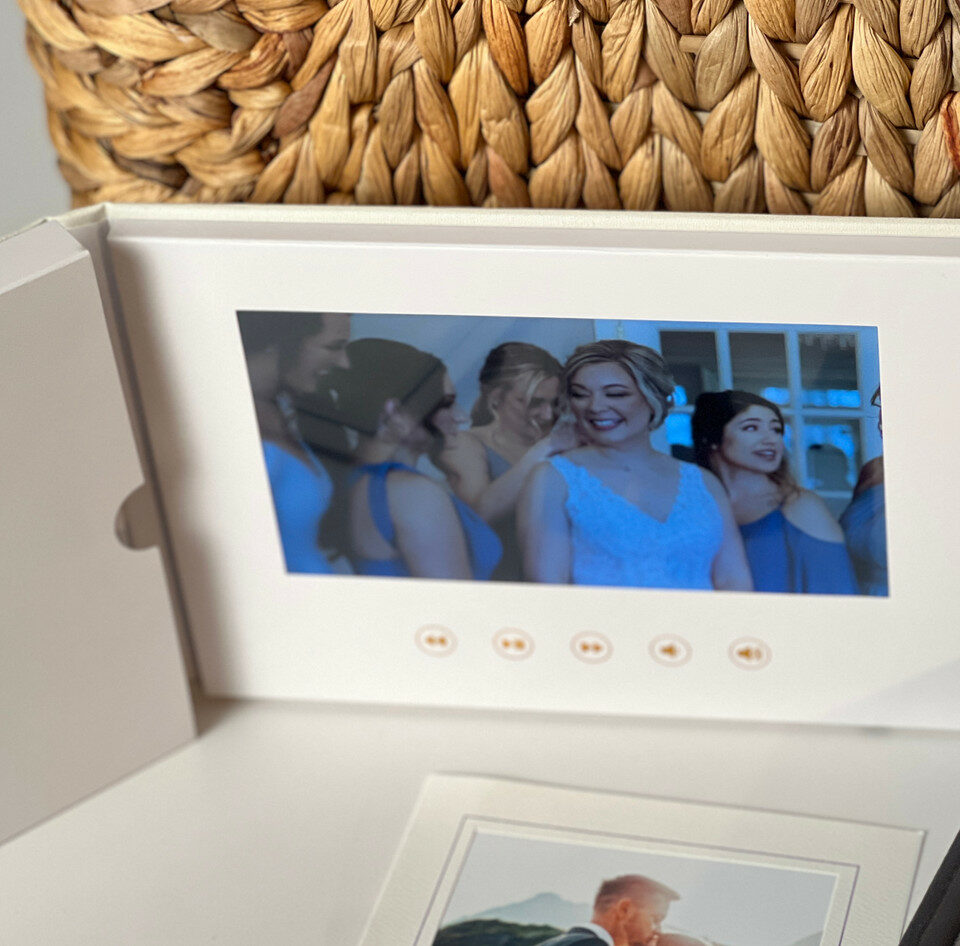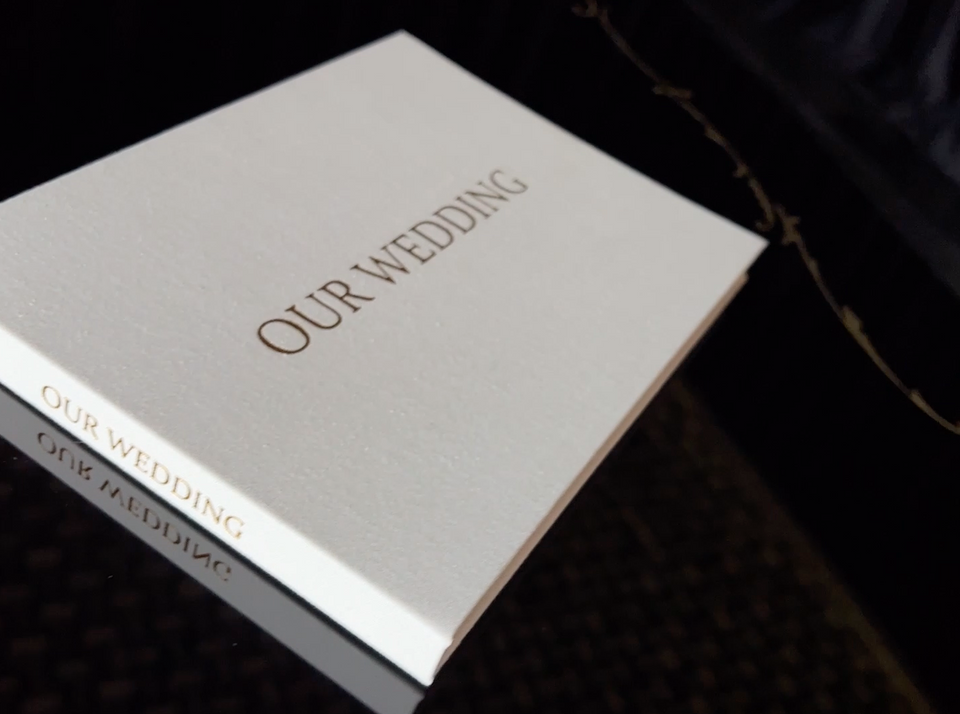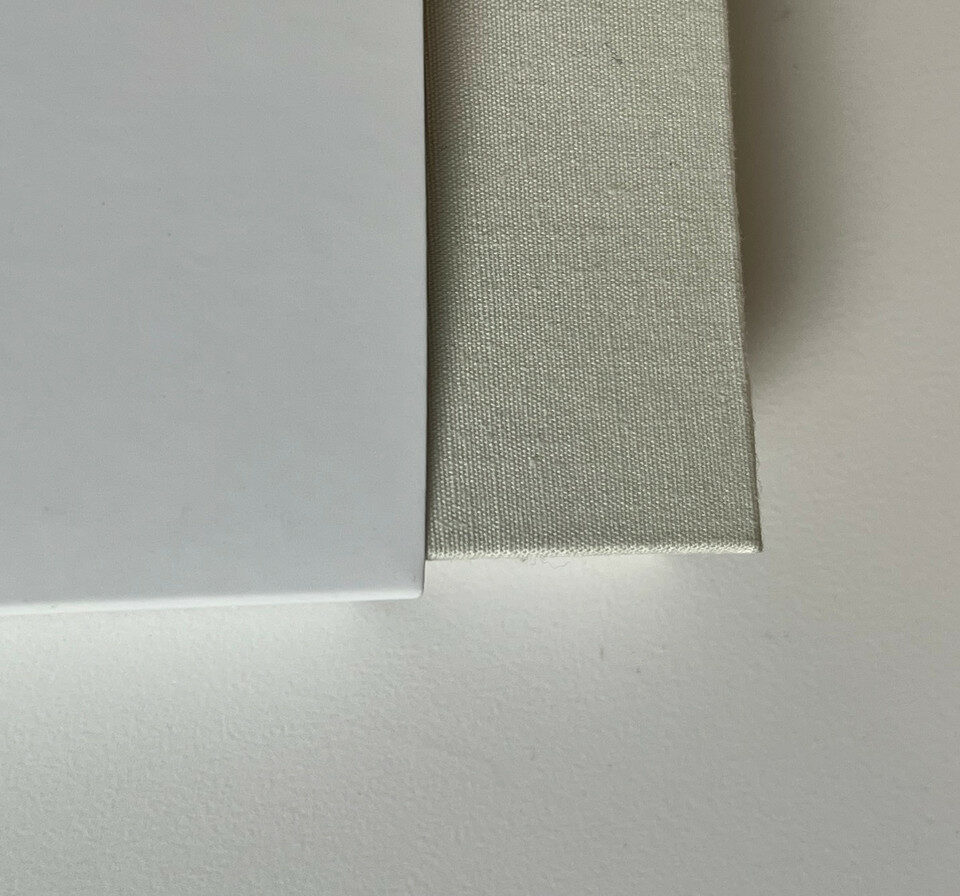 SALE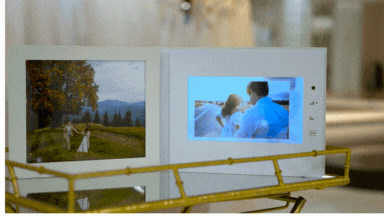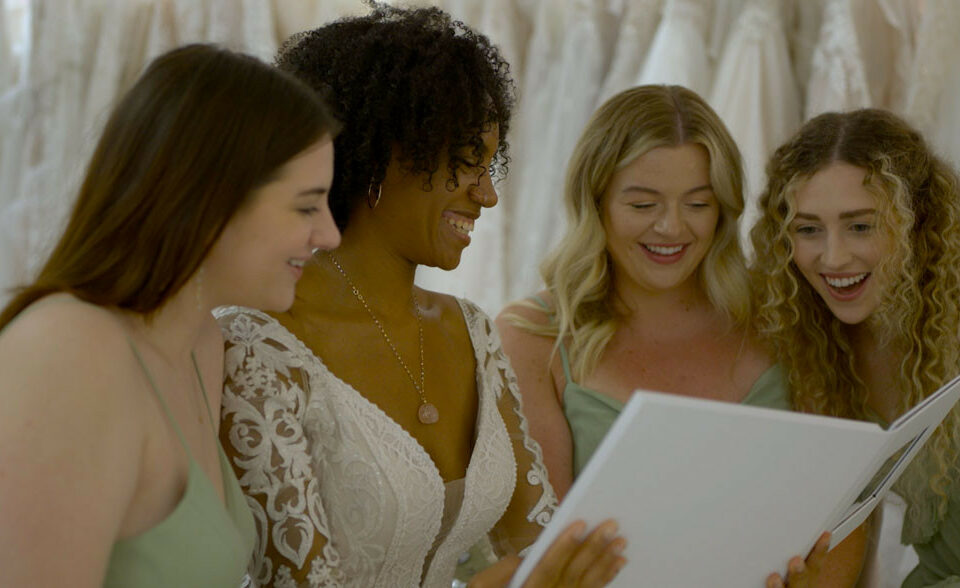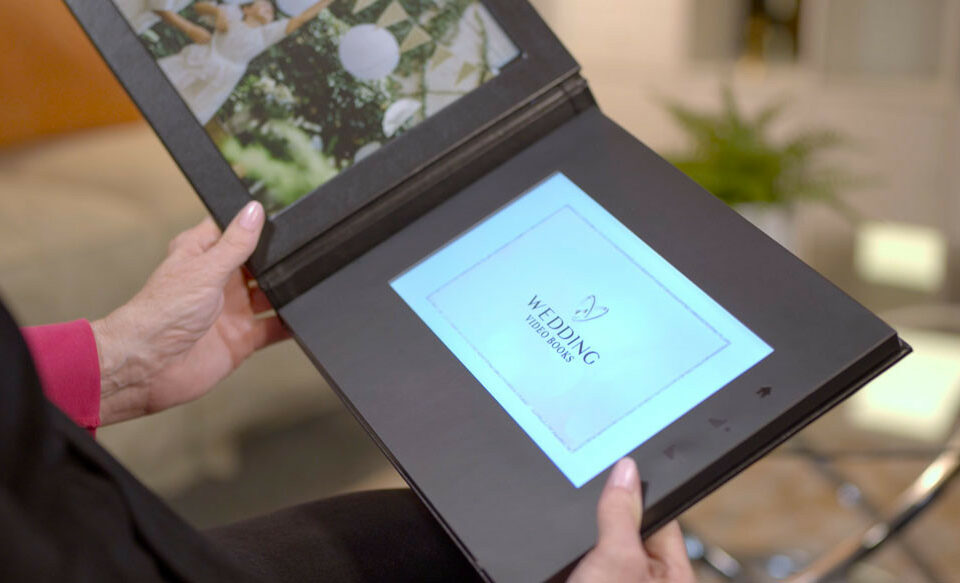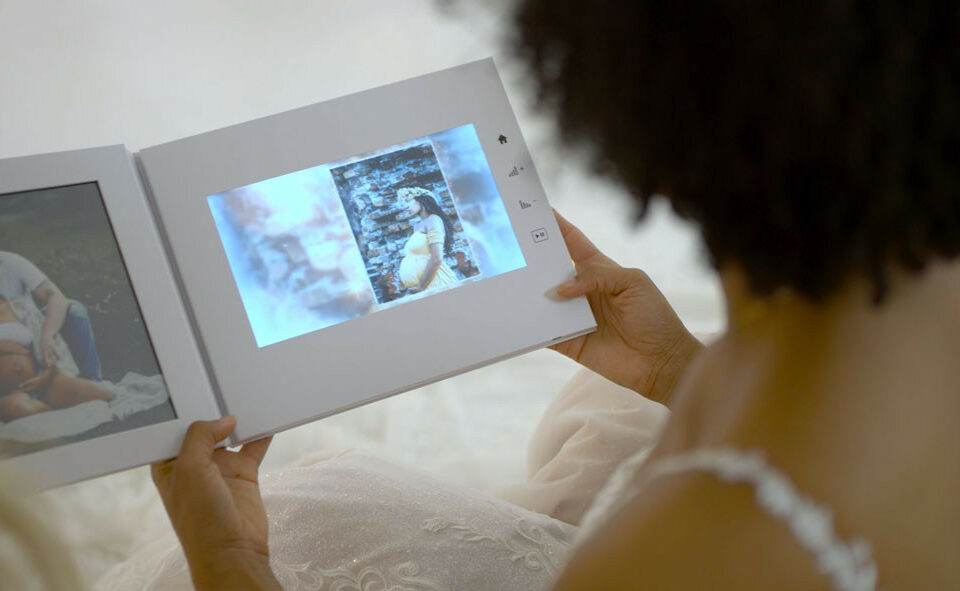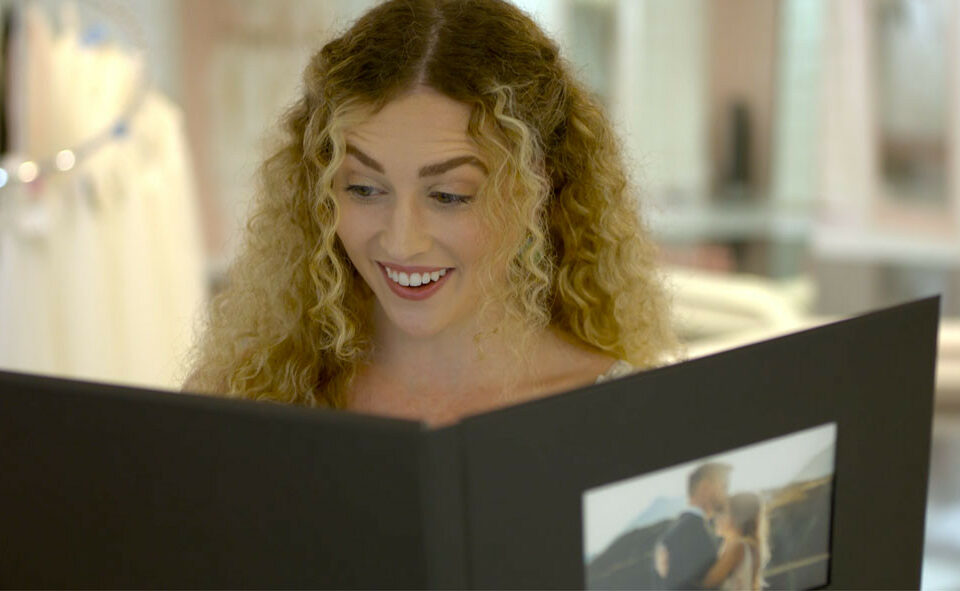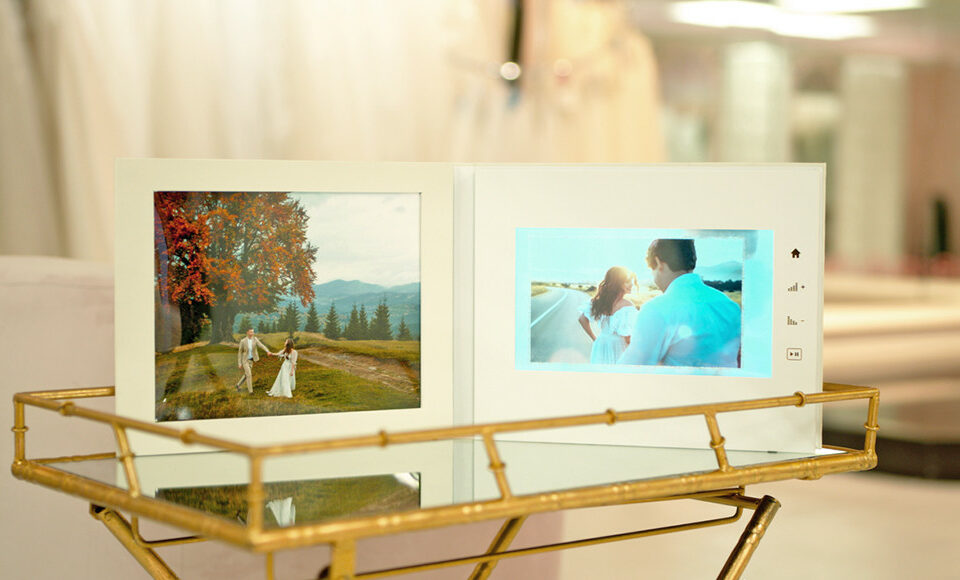 Video Book Features:
Immerse yourself in the magic of your wedding memories with Wedding Video Books. Each moment comes alive with vivid HD video and rich stereo sound, adjustable at your fingertips with the convenient volume buttons. Meticulously hand-built around a high-quality touchscreen, these video books provide an unparalleled interactive experience.
Rest assured that your Wedding Video Book is assembled with pride in America, personalized and quality-checked for perfection. From our location in Pensacola, Florida, we ship these treasures to your designated addresses.
With Wedding Video Books, immediate enjoyment awaits as your video book brings your memories to life. Effortlessly upload over 100 photos and up to 2 hours of video to your secure cloud camera roll, preserving every precious moment.
Customize your video book with printed portrait covers, both inside and out, adding an extra touch of elegance. Our exclusive window covers make your Wedding Video Book captivating and visually stunning.
Take control of your playlist and tailor the sequence of your photos and videos. Using the intuitive drag & drop functionality, you can curate a playback experience that truly reflects your vision.
Experience the convenience of having your favorite wedding photos and videos always within reach. Your precious memories are safeguarded in a beautiful heirloom-quality album, combining elegance and practicality.
Unleash the power of Wedding Video Books and cherish your wedding memories like never before. It's time to embrace convenience, beauty, and a lasting legacy of love.

Our video books are heirloom-quality products invented in America. We are committed to your complete satisfaction and offer our 100% Satisfaction Guarantee: Totally love your Wedding Video Books or return them for your money back!