Introducing Wedding Video Books: Unforgettable Wedding Invitation that leave a lasting impression. Make your invitation  an extraordinary experience that captivates every recipient and involves them in your journey. With Wedding Video Books, you can add an interactive and memorable touch to your invitations, ensuring that each recipient feels amazed and truly connected to your special day.
WE LOVE OUR BRIDES & GROOMS
WEDDING INVITATIONS: WEDDING VIDEO BOOKS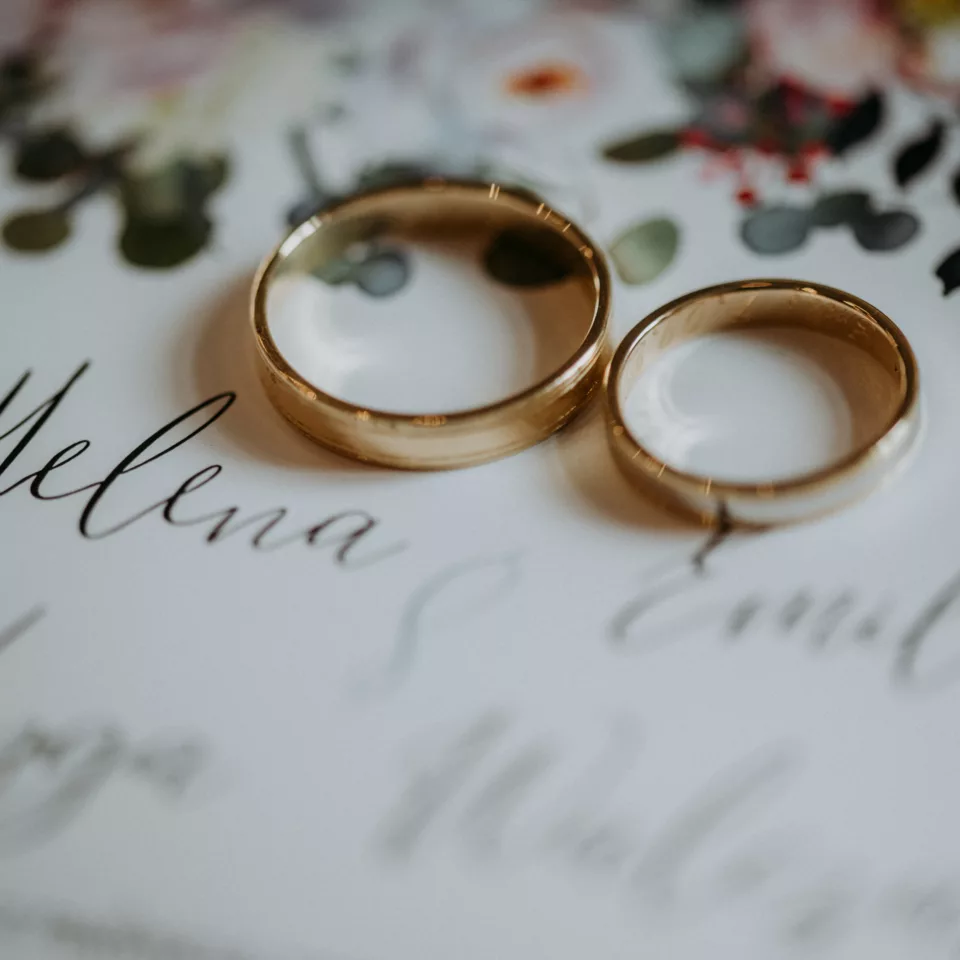 Introduce excitement to your wedding invitations with exquisite Wedding Video Books! Personalized and hand-crafted, these luxurious video books add an unexpected thrill. Display them proudly on your coffee table or bookshelf as a cherished addition. 
Upon opening, recipients are delighted as your Save the Date video and photos play instantly. Effortlessly share your engagement memories with loved ones. 
Take advantage of discounted bundles! Wedding Video Books are the perfect way to share the anticipation of your special day in a memorable and engaging manner.
SALE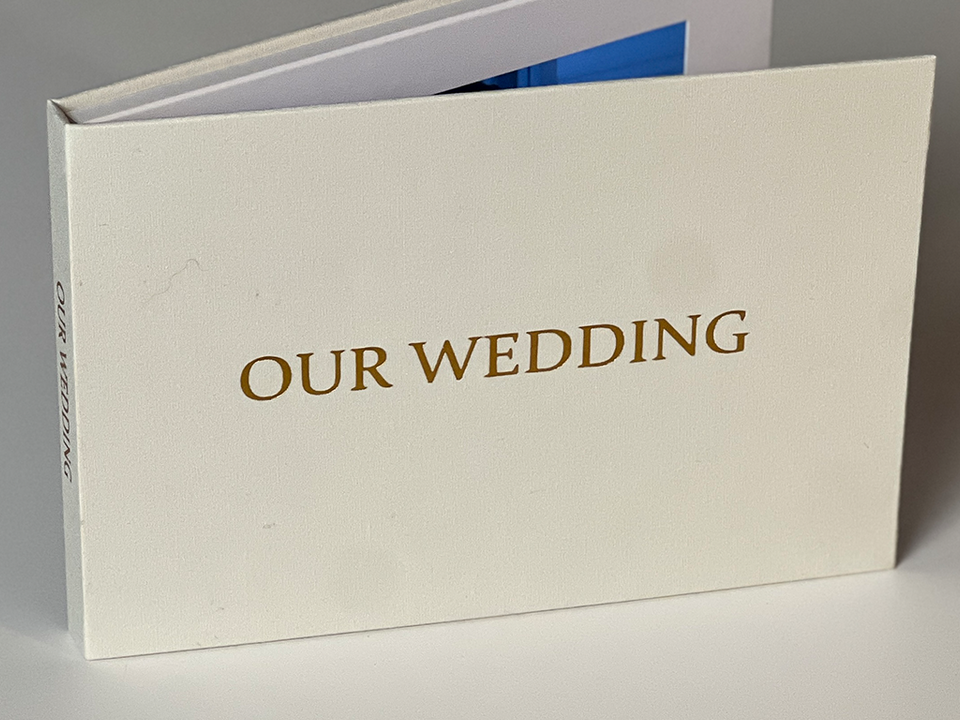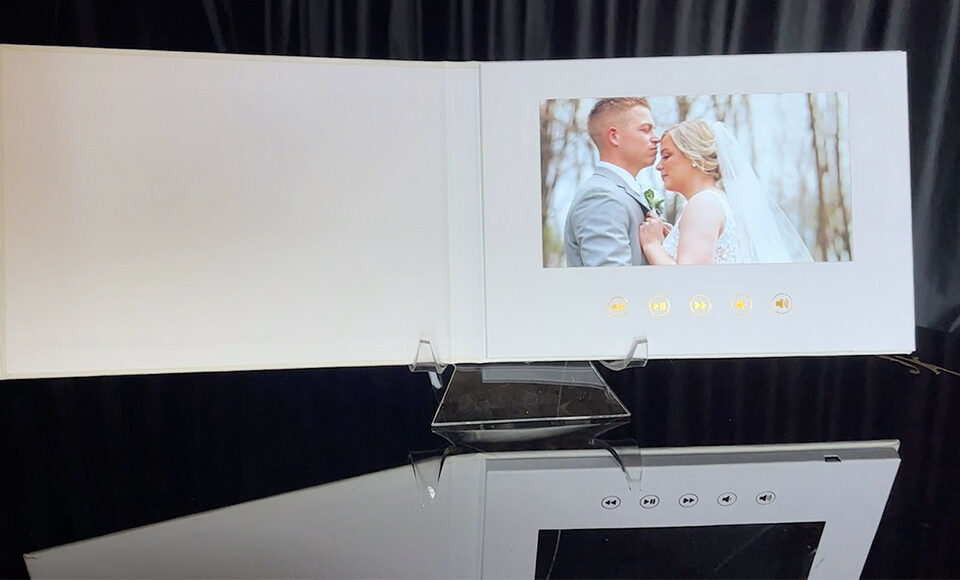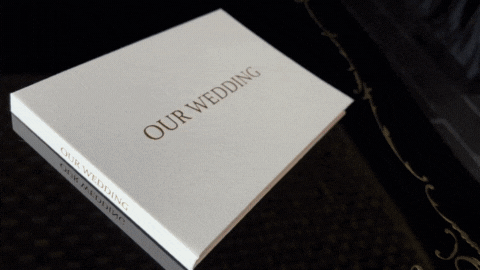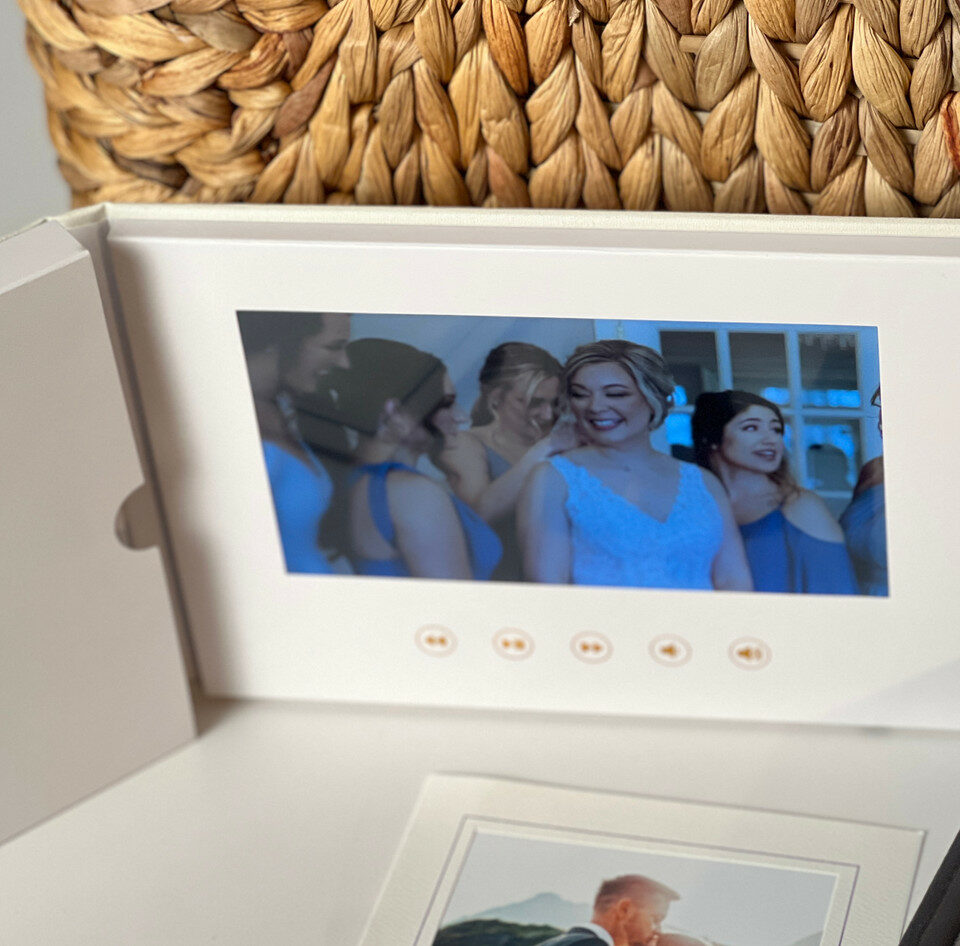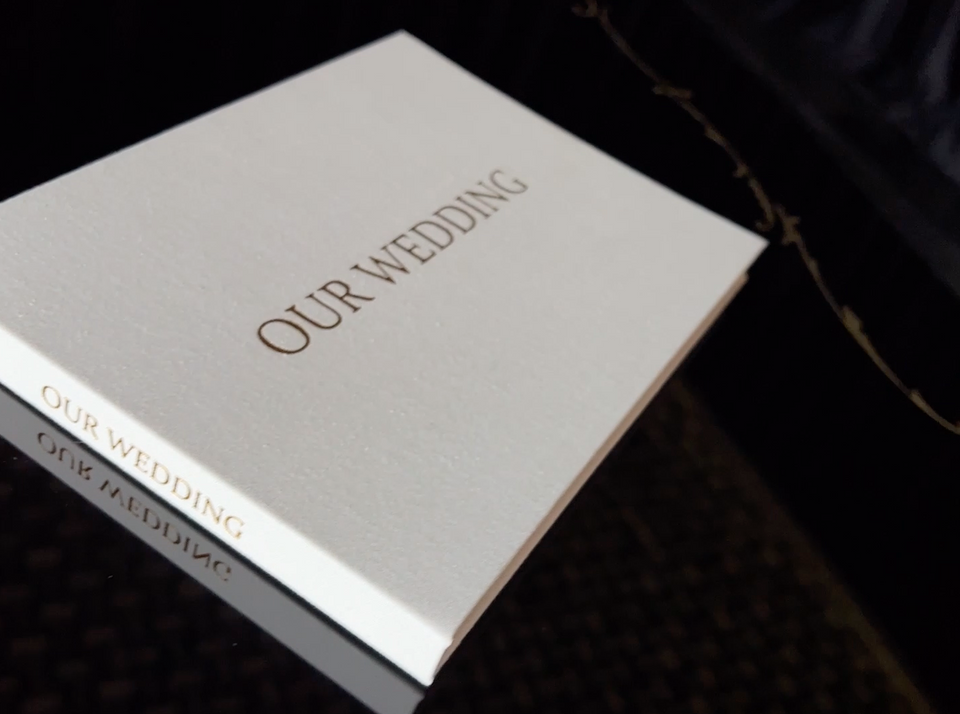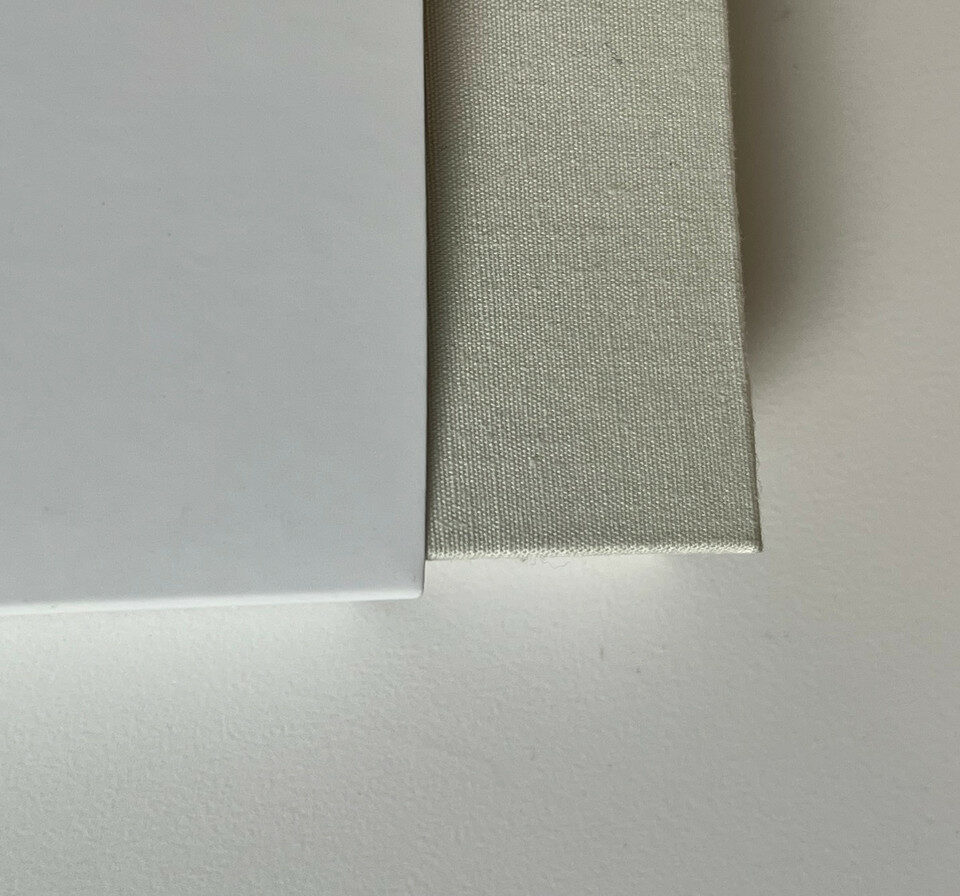 SALE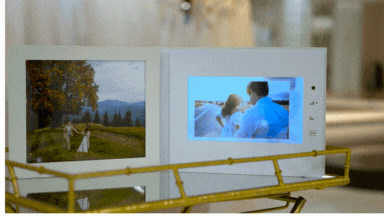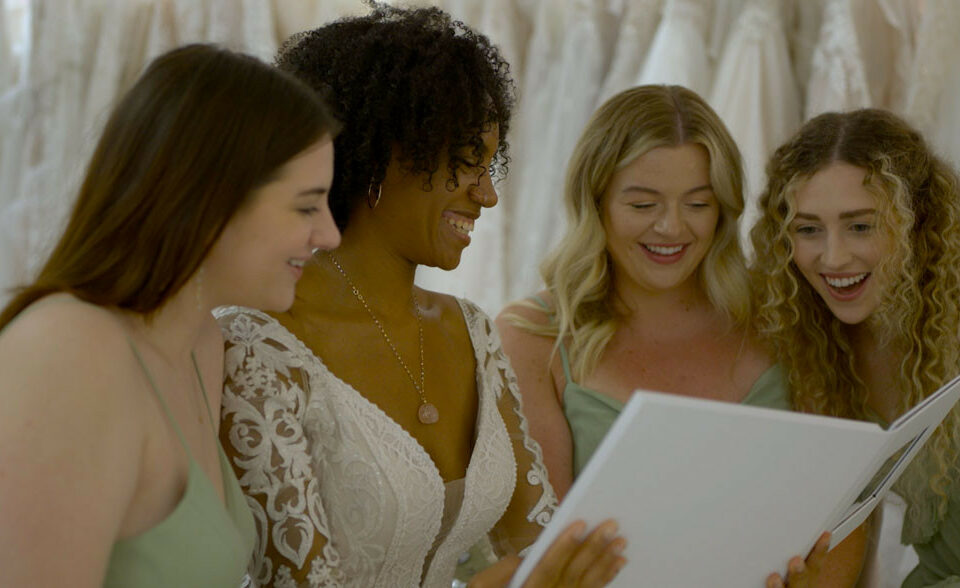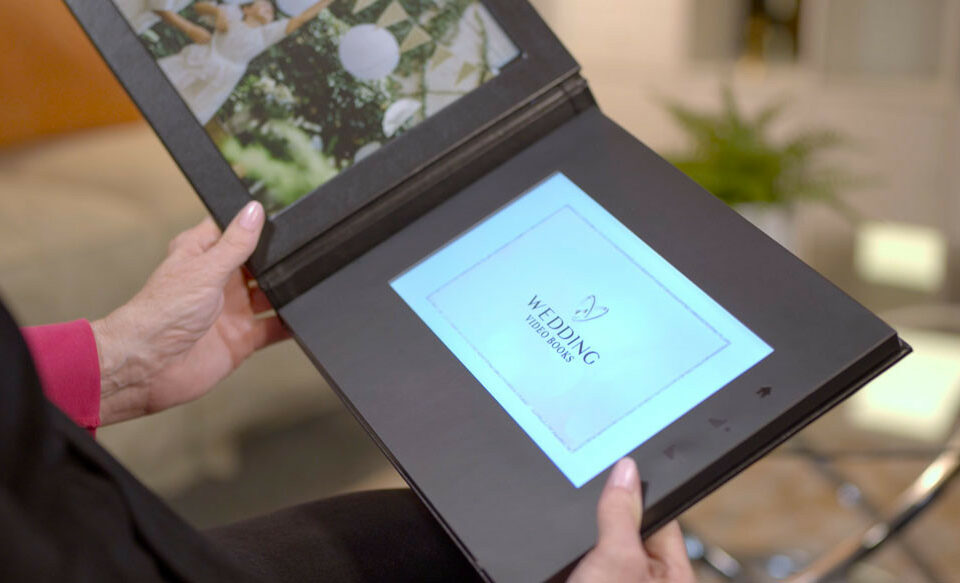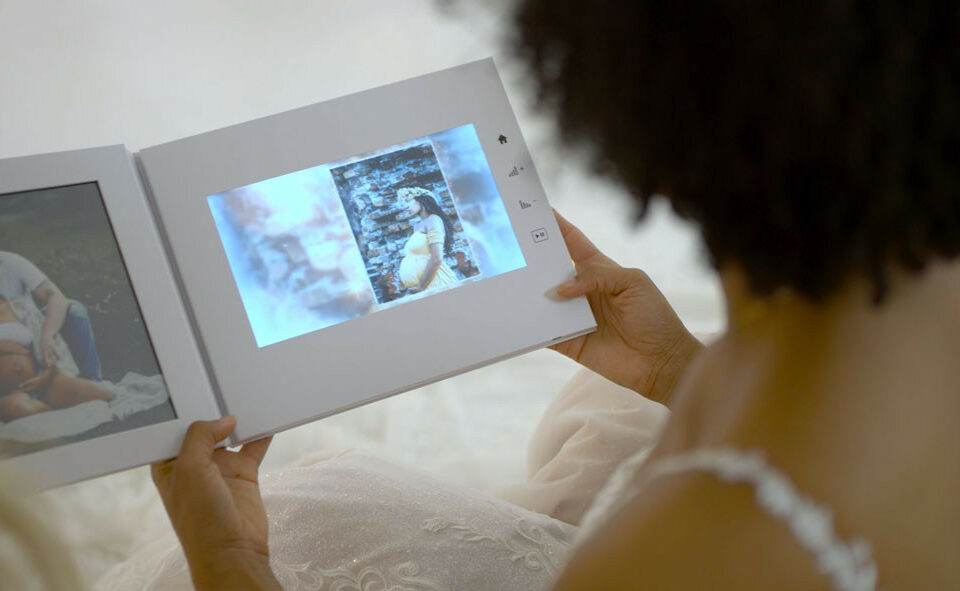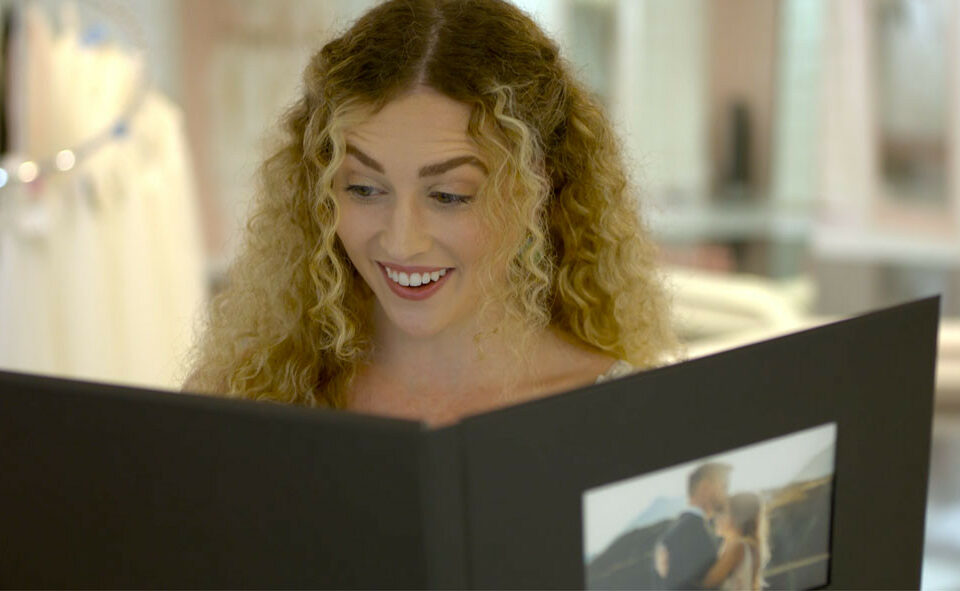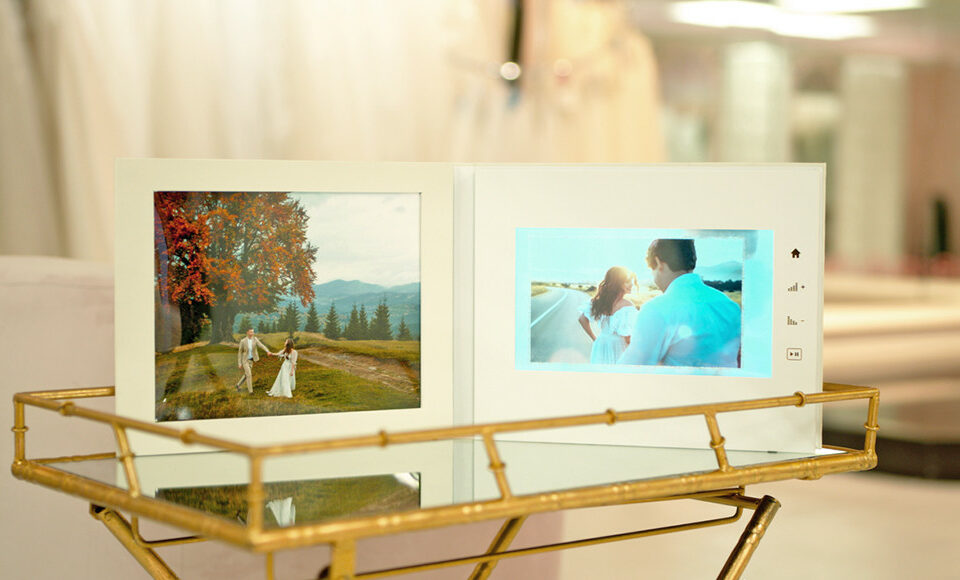 Video Book Features:
IMMERSIVE: Relive every cherished moment with vivid HD video and rich stereo sound. Adjust the volume conveniently using the buttons on the right of the screen, immersing yourself in the music, laughter, and emotions.
TOUCHSCREEN: Our Wedding Video Books are meticulously hand-built around a large HD IPS video touchscreen, ensuring uncompromised video screen quality. Feel the smoothness of interaction as you navigate through your memories.
BUILT IN AMERICA: Each Wedding Video Book is proudly crafted, personalized, and quality-checked in the United States. From Pensacola, Florida, we ship these treasures to the addresses you provide after checkout.
IMMEDIATE ENJOYMENT: Begin your journey of delight instantly as the video book plays your memories. Adjust the volume effortlessly with the dedicated buttons for an optimal audio experience.
EASY UPLOAD: Seamlessly add over 100 photos and up to 2 hours of video to your free User Account. Our secure and user-friendly cloud camera roll simplifies the upload process, preserving your precious moments.
PORTRAIT COVERS: Choose a printed portrait for the outside and inside covers of your video book. Our exclusive window covers make your Wedding Video Book uniquely captivating and elegant.
EDIT YOUR PLAYLIST: Personalize the sequence of your photos and videos with ease. Utilize the drag & drop functionality to arrange them according to your preference, ensuring they playback exactly as you desire.
CONVENIENT: Keep your cherished wedding photos and videos within reach at all times, stored in a beautiful heirloom-quality album. Wedding Video Books offer convenience and elegance, safeguarding your precious memories.
Experience the unmatched convenience and beauty of Wedding Video Books, preserving your favorite wedding moments in a remarkable and accessible format.

Our video books are heirloom-quality products invented in America. We are committed to your complete satisfaction and offer our 100% Satisfaction Guarantee: Totally love your Wedding Video Books or return them for your money back!