A Video Book allows you to share your story and personalize your wedding in a way that traditional invitations or keepsakes cannot.
2. Convenient and Accessible:
Video Books are compact and portable, making it easy to share your wedding with friends and family no matter where they are.
3. Interactive and Engaging:
With the ability to play video, music, and display images, Video Books offer a dynamic and engaging experience for your guests.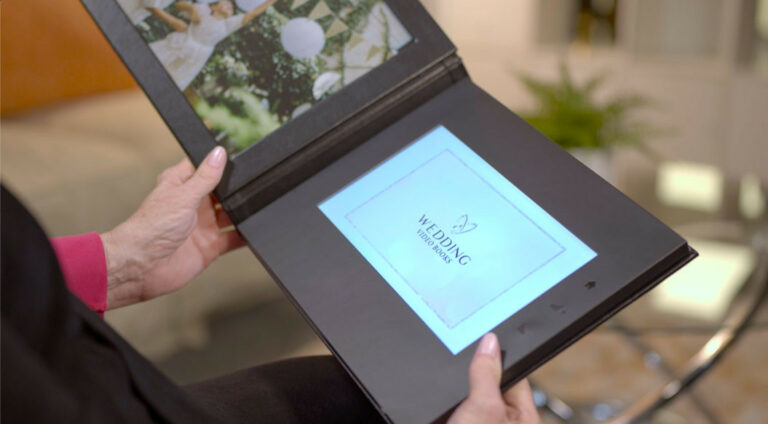 4. Affordable and High-Quality:
Despite offering a unique and personalized experience, Video Books can be more affordable than other forms of wedding keepsakes or invitations.
5. Durable and Long-lasting:
Unlike traditional paper invitations, a Video Book is a long-lasting keepsake that can be passed down for generations to come.