EARN WHEN YOU REFER CUSTOMERS
SUPPORT YOUR $$ REVENUE GOALS
We love working with wedding professionals and retailers all across the country. Wedding Video Books are luxury keepsakes that elegantly capture a couple's wedding memories. They blend the traditional photo album with the modern addition of a high definition LCD video screen to display videos and photos in a memorable way. Wedding Video Books can be a valuable source of additional revenue for your business and we look forward to supporting your growth!
Learn about Joining our Wedding Video Book Pro Rewards Program
Attend our Pro Focus Group
We are launching an exclusive Focus Group with bridal pros as we roll out new products and features. Interested in learning more? When you join us (virtually or in-person), you'll be one of the first wedding pros in America to learn about our beautiful heirloom-quality video books and bridal products. We'll give you an inside look at how Wedding Video Books are made, their amazing features, and how easy it is to share them with friends and loved ones. If you love them, we can also share details about adding Wedding Video Books as a valuable source of additional revenue for your business.
LEARN HOW IT WORKS: PRO REWARDS
Earn commission for every order you refer
Your customers and colleagues get an extra discount off our published rates
Get a personal coupon code and affiliate links to share
Get our Quick Start Kit in the mail with training, resources to promote your business, and weekly Q&A sessions with others in our engaged pro community
* Pro Rewards Pricing is Available only to Wedding Professionals: Wedding Planners, Photographers, Videographers, Bridal Shops, Florists, Wedding Venues, and Photo Retailers
BUILD YOUR BUSINESS FASTER
Request access to join our free Pro Rewards Program (for a limited time).
Video Books are a perfect replacement for obsolete DVDs, TAPES, and Blu-Ray formats — they make an amazing gift

J. Fitzpatrick
Judy's Flowers
There's never been an easy way to deliver a video to your customers and friends. Couples love Wedding Video Books
C. Dunlap
Dunlap Media
My Wedding customers absolutely love these premium video books. What a surprising and uplifting way to share videos.
G Trassoras
Golden Touch
We successfully added Wedding Video Books as an upsell in our top packages and have been impressed by the incredible feedback.
M Wholey
Wholey Media
Wow, these are such a great record of our customers' big day. It makes us
look so innovative and ahead of the curve.
D. Byrd
Tap the Coast
Our goal is to provide wedding industry pros with an opportunity to generate additional income by promoting our innovative products to their clients. The Pro Rewards Program allows affiliates to monetize their efforts while offering valuable products to their own customer base. To help you get started, we've compiled answers to some of the most frequently asked questions.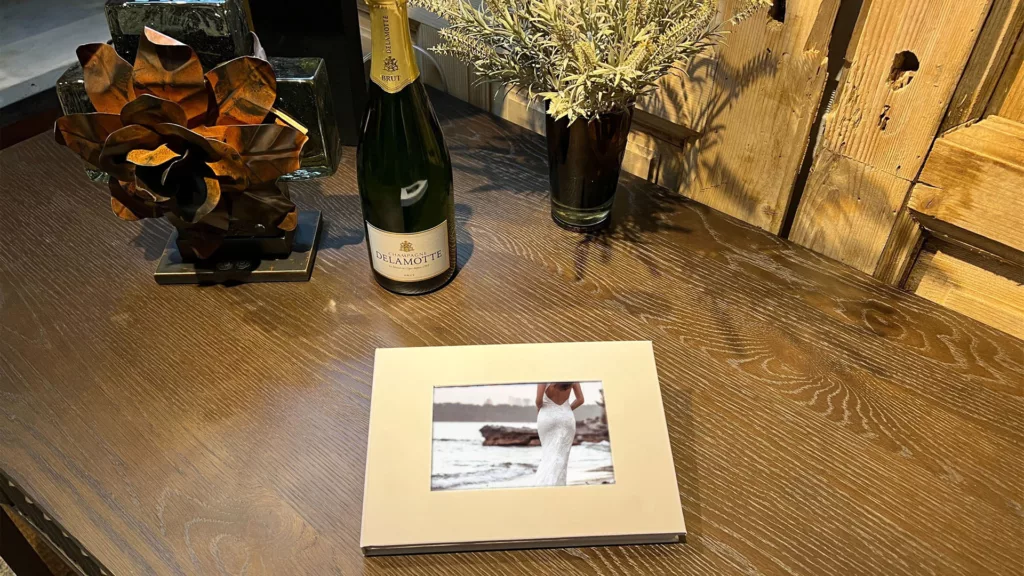 Easily present exciting new Wedding Video Books to your customers:
Wedding Gifts
Engagement Announcements
Wedding Invitations
Special Occasions
Bridal Party Gifts
Thank You Gifts
REQUEST Pro REWARDS Ambassador Account Status