Elevate the excitement of your bridal shower with Wedding Video Books. These unforgettable creations bring a new level of memorability to the occasion. With an interactive and memorable touch, your bridal shower invitations become a cherished keepsake, setting the tone for the celebration to come. Let Wedding Video Books captivate your guests, immersing them in the anticipation and joy of your upcoming wedding.
WE LOVE OUR BRIDES & GROOMS
BRIDAL SHOWER: WEDDING VIDEO BOOKS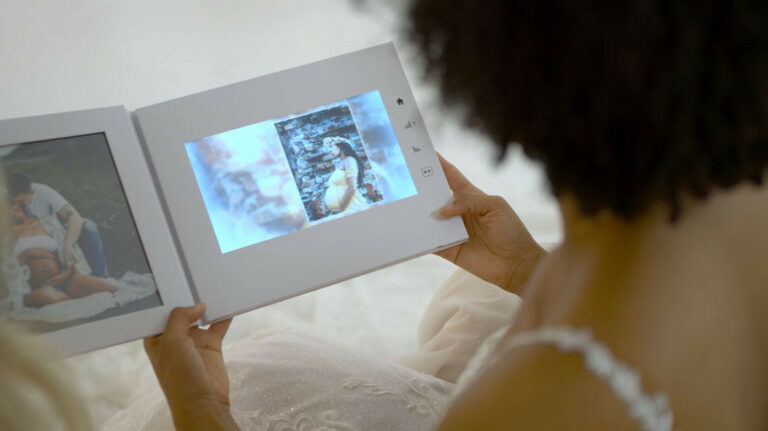 Capture the excitement of your bridal shower with exquisite Wedding Video Books. These meticulously hand-crafted video albums bring a personal touch and a delightful surprise. 
Elevate your bridal shower experience by adorning your coffee table or bookshelf with these luxurious treasures. As your recipients open the stunning video album, they will be greeted by your enchanting video and photos, instantly immersing them in the joy of your journey. 
Effortlessly share your engagement memories with loved ones, and take advantage of discounted bundles for added convenience. Make your bridal shower truly unforgettable with Wedding Video Books.
SALE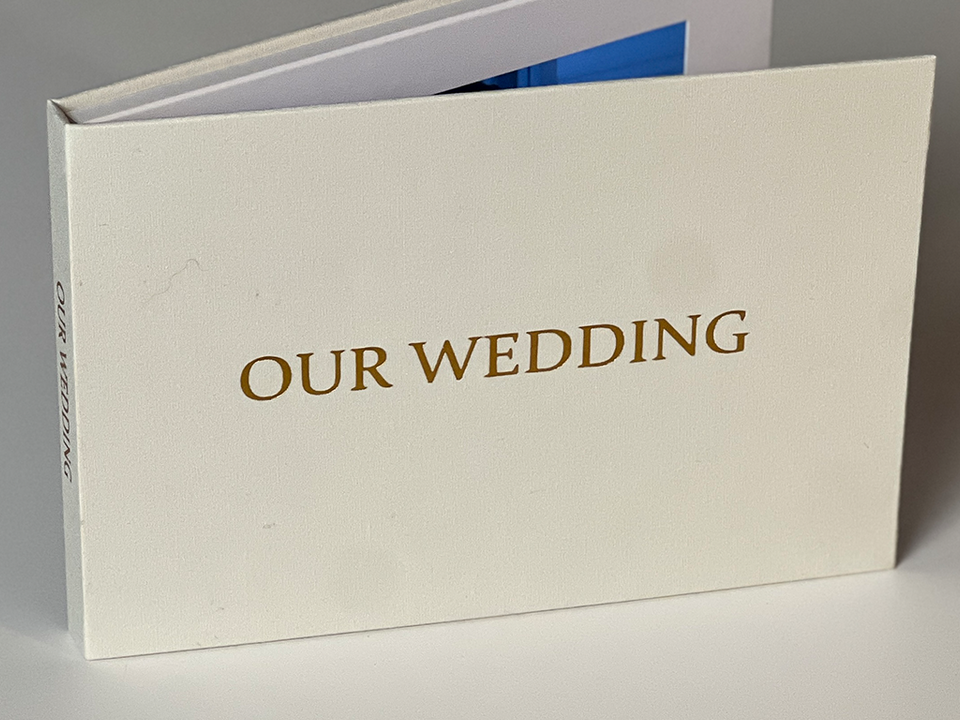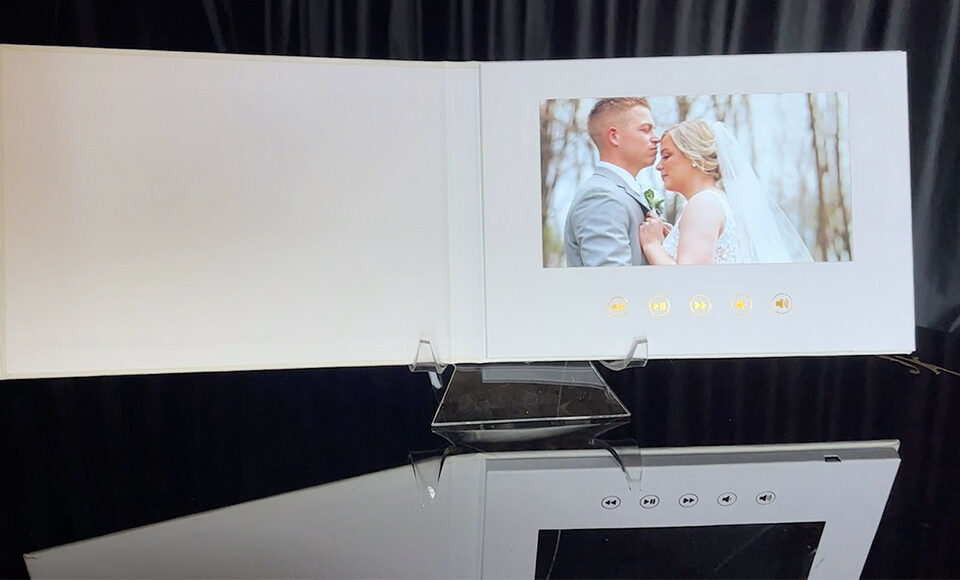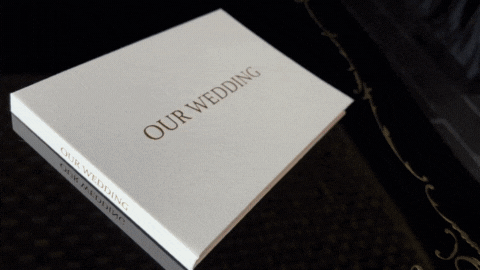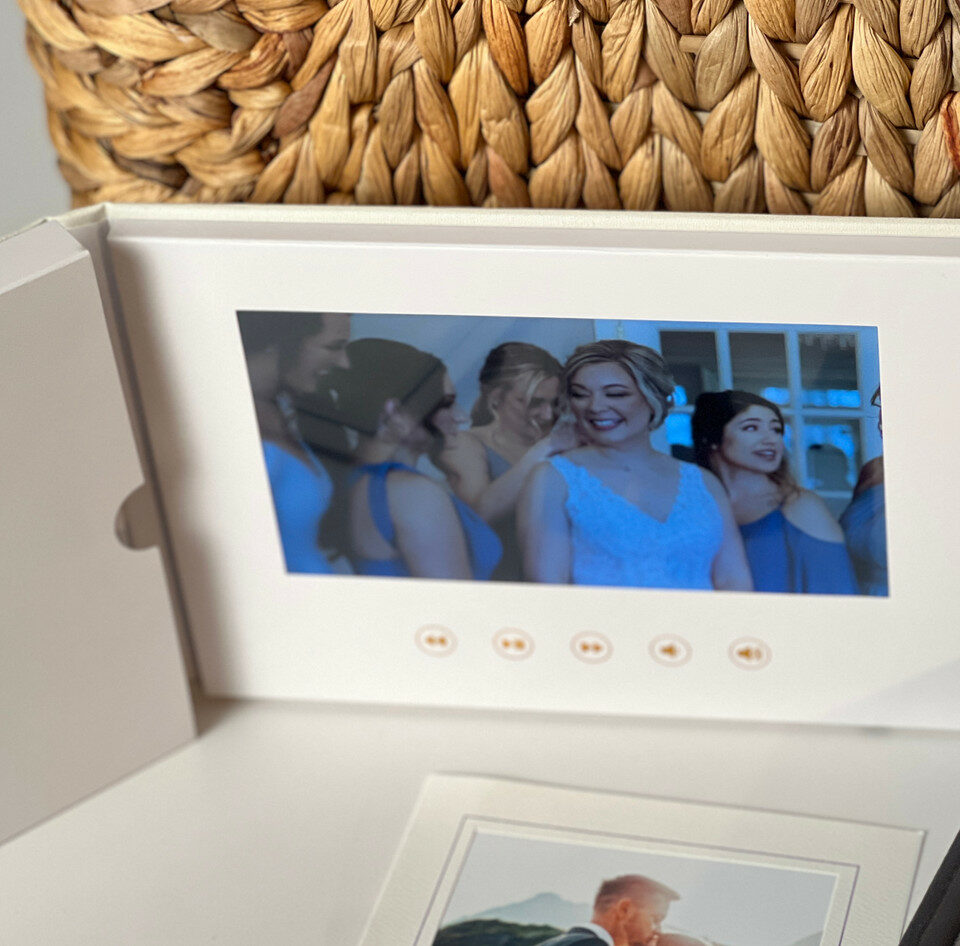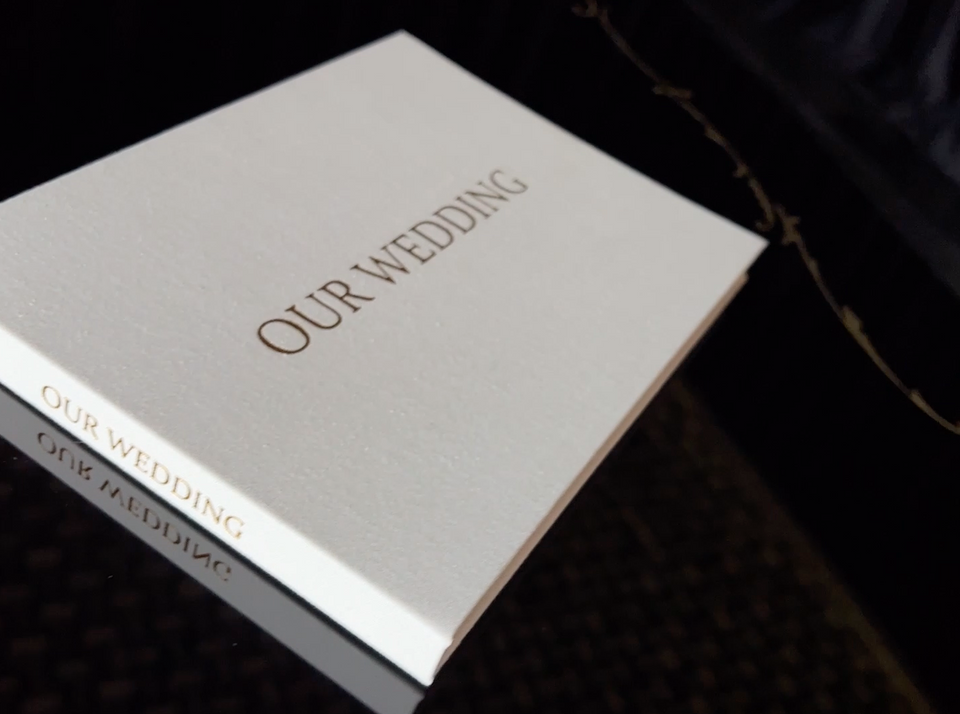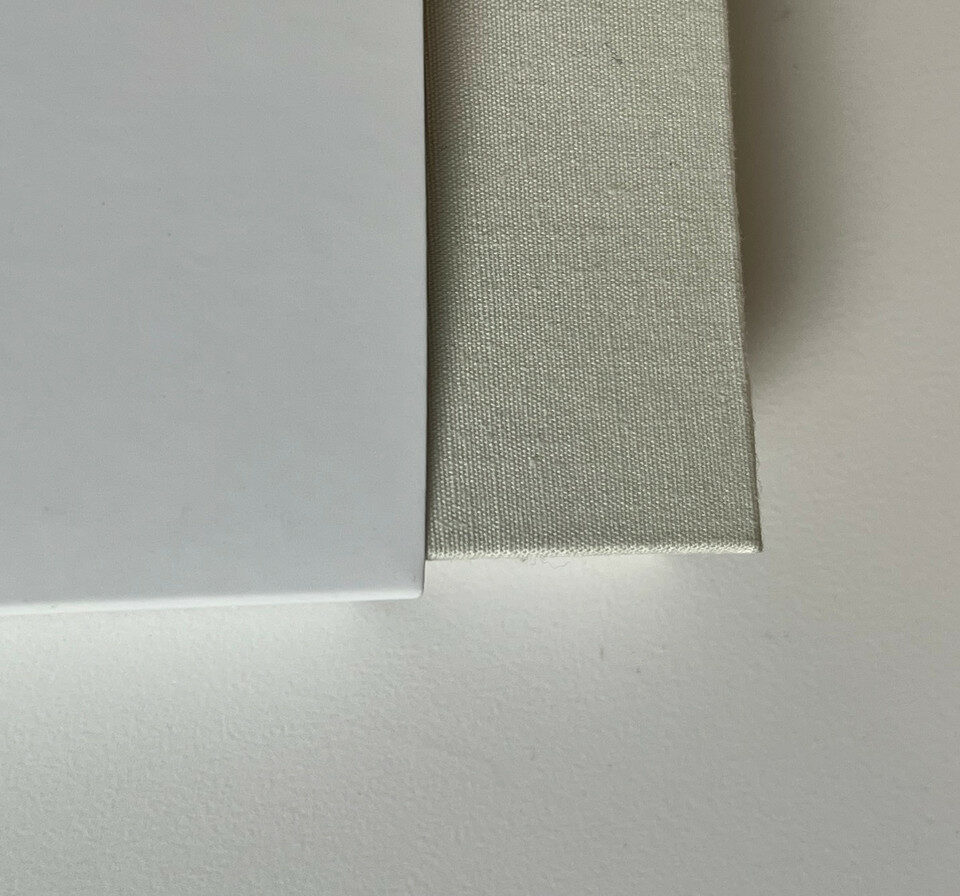 SALE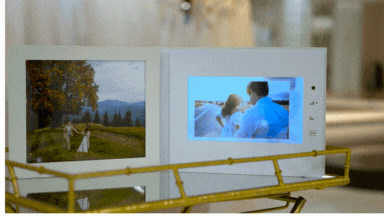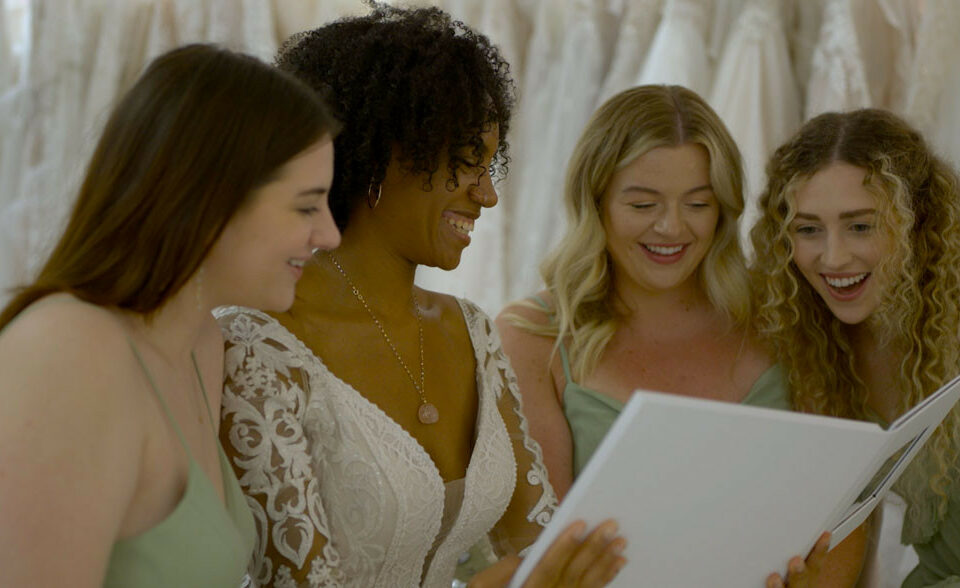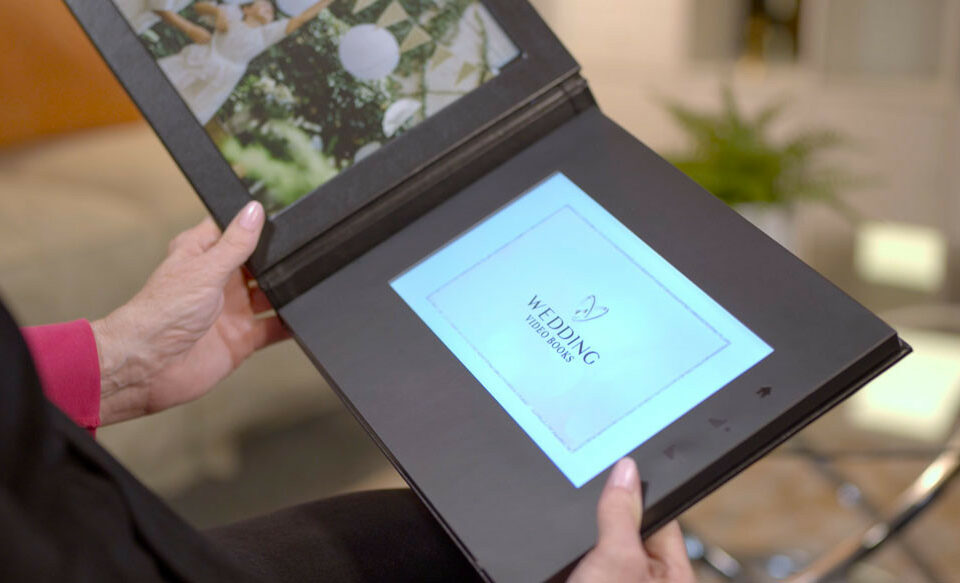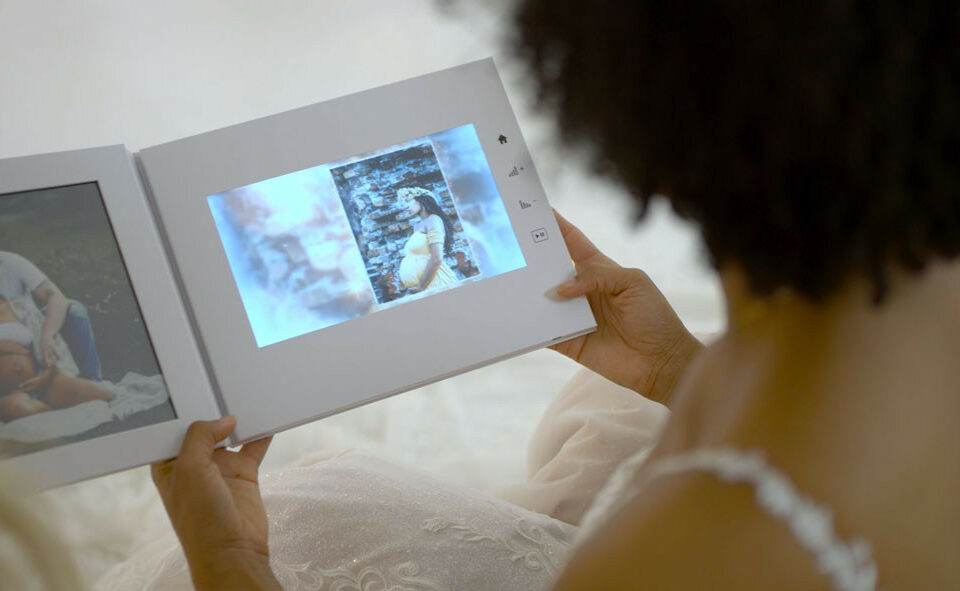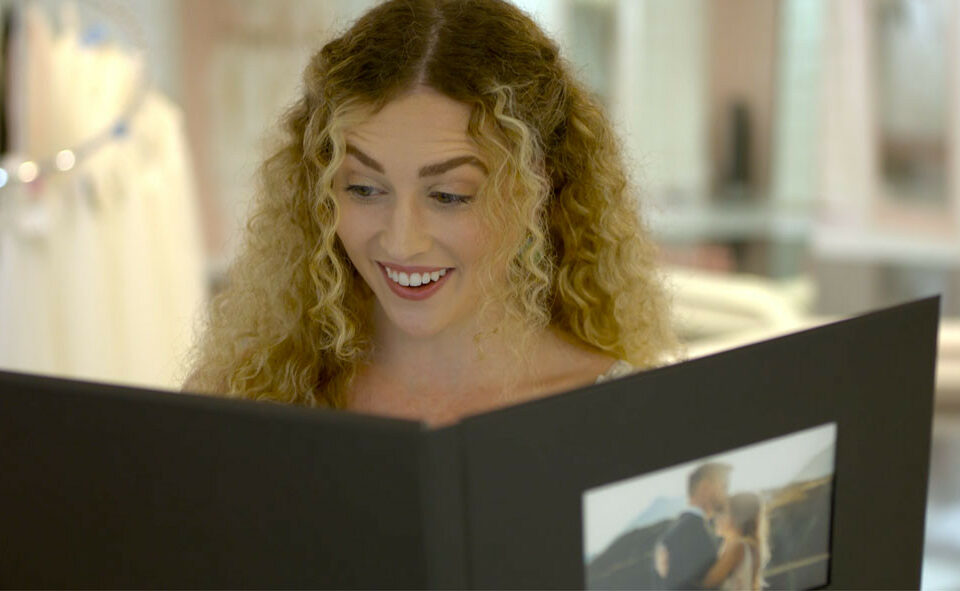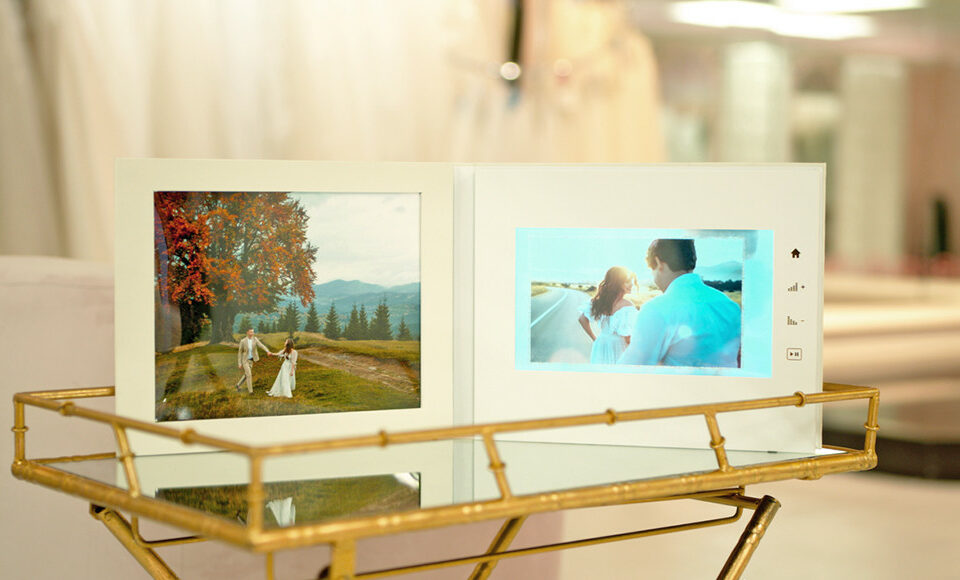 Video Book Features:
Immerse yourself in the beauty of your cherished wedding moments with Wedding Video Books. Relive each memory in stunning HD video and rich stereo sound, adjusting the volume effortlessly with the buttons on the right of the screen. Our meticulous craftsmanship ensures uncompromised video screen quality, as these video books are hand-built around a large HD IPS touchscreen.
With pride, each Wedding Video Book is personalized, and quality-checked in the United States, specifically in Pensacola, Florida. Once perfected, these treasures are shipped to the addresses you provide after checkout.
Enjoy immediate delight as your video book starts playing your precious memories. Experience the optimal audio experience by adjusting the volume with dedicated buttons. Seamlessly add over 100 photos and up to 2 hours of video to your free User Account, preserving your moments securely in our user-friendly cloud camera roll.
Choose a printed portrait for the outside and inside covers of your video book, enhancing its elegance. Our exclusive window covers add a captivating touch, making your Wedding Video Book truly unique.
Personalize the sequence of your photos and videos effortlessly using the drag & drop functionality. Arrange them according to your preference, ensuring they play back exactly as you desire, creating a personalized journey.
Convenience meets elegance with Wedding Video Books. Keep your cherished wedding photos and videos always within reach, stored in a beautiful heirloom-quality album. Experience the convenience of reliving your precious memories anytime you desire.
Discover the unparalleled convenience and beauty of Wedding Video Books, preserving your favorite wedding moments in a remarkable and easily accessible format.

Our video books are heirloom-quality products invented in America. We are committed to your complete satisfaction and offer our 100% Satisfaction Guarantee: Totally love your Wedding Video Books or return them for your money back!