How do Wedding Video Books Work?
Share moving moments! Premium, hand-made Wedding Video Books are here! Order one book or multiple for your wedding party and family. It's the perfect way to remember your love story.
If you have ever uploaded photos to a printer like Walgreens, Shutterfly, or Mixbook our Wedding Video Books are just as easy to create! In minutes, you can complete your order and begin the enjoyable creative process creating your video screen playlist. You can even notify your wedding photographer or videographer about your purchase, right from our Customer Portal, and easily invite them to contribute to your video book (making it simple to receive your hi-resolution photos and videos.)
To begin, browse our collection of elegant video albums and select your favorite style.
You and your family are going to love the Wedding Video Book experience. Open the personalized window cover and your videos and images play immediately in vivid HD. Our beautiful heirloom-quality coffee table books come in two sizes — 12″ x 9 1/2″ for our 10 Inch Touchscreen Collection and 9 1/4″ x 6 3/8″ for our 7 Inch Touchscreen Collection.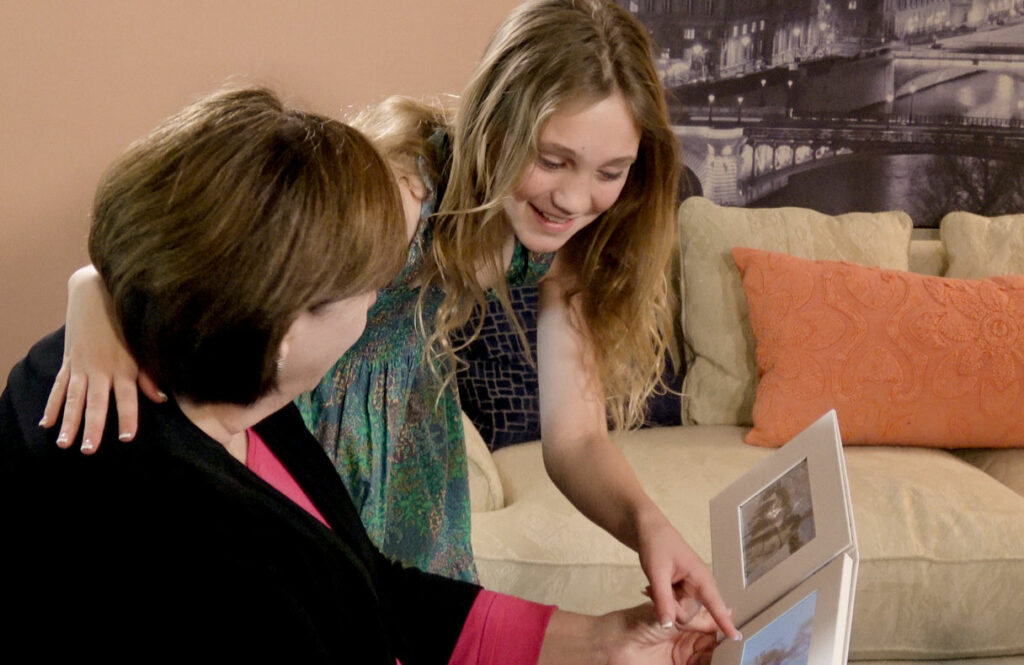 You can upload a whopping 4 GB of high definition media on your wedding video book
That's up to 2 hours of your favorite videos and up to 100 photos
Your media is uploaded to our secure online Media Manager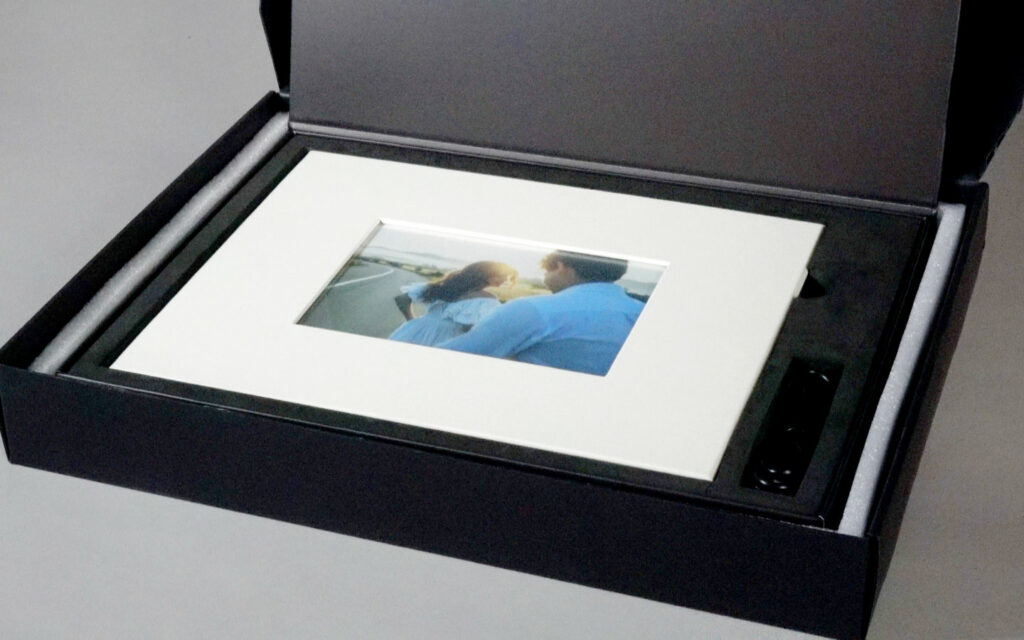 Sharing photos with your loved ones is now easier and more convenient than ever with our free online media manager
Drag & drop functionality makes it easy to add new photos and videos
Update your video book anytime by plugging it in using the USB-C port and the premium USB-C Cable included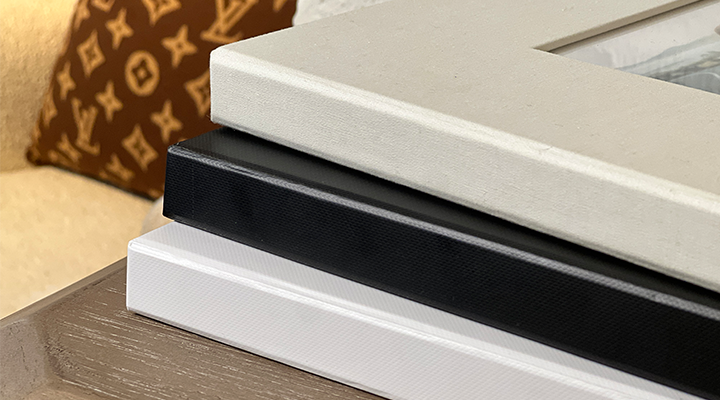 Choose Your Favorite:
UltraSoft White
UltraSoft Black
Linen
Your Unforgettable Day
Wedding Video Books will delight you and your loved ones for years to come as a treasured photo and video archive for your entire wedding day. Never wonder where wedding photos and videos are again! It's easy to create an heirloom-quality video book as an unforgettable gift to yourself or a loved one.
A Touch More Personal
Photo books are special but video books are personal. Hold your memories close and watch your wedding videos and images again and again. Our unique touchscreen user experience makes wedding memories fun to watch and so simple to enjoy!

We are committed to your complete satisfaction with our 100% Money Back Guarantee. Our premium video albums are made with American craftsmanship that we stand behind.
LEARN MORE ABOUT WEDDING VIDEO BOOKS
FREQUENTLY ASKED QUESTIONS
UPLOAD EASILY FROM ANY DEVICE
CREATE YOUR VIDEO BOOK WITH PHOTOS & VIDEOS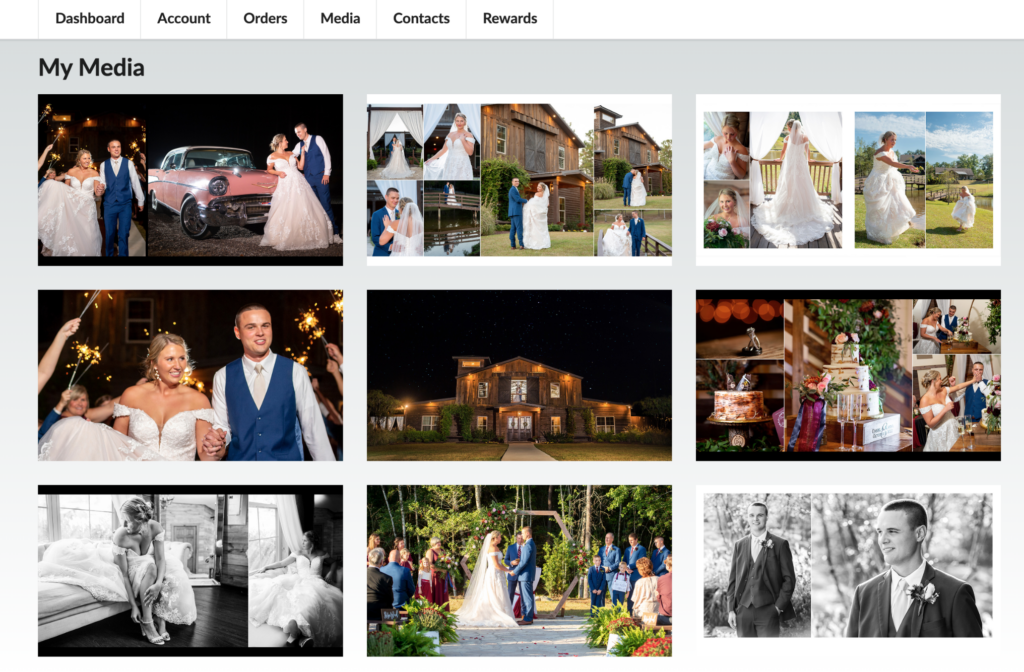 Our online wedding video book media manager known as the Customer Portal serves as a digital tool designed to enhance the management of media content for individuals or teams. Our platform optimizes the process of uploading video and image files, ensuring they are organized and easily accessible.
Key features of our platform encompass:
Previous and Current Orders: This section provides a comprehensive list of all orders, showcasing purchase dates, book styles, and order statuses.
Media Asset Organization: Our Customer Portal acts as a centralized hub for storing and arranging your media assets, including images and videos.
Content Creation and Editing: We offer user-friendly media editing tools that empower customers to make minor adjustments to their media content without the need for external editing software. This includes functionalities like cropping images, rotating, and centering.
Security and Permissions: The Customer Portal is password protected providing accessible options to control access for specific media assets. This feature ensures data security and safeguards sensitive content.

Cloud Storage: Recognizing the potential size of media files, we harness the capabilities of cloud storage, enabling scalability and accessibility from any location with an internet connection.
Rewards: Users can access a list of rewards and special offers earned through product purchases or referrals to family, friends, and contacts.
Our online Customer Portal simplifies the intricate process of managing media content for your wedding video book. It empowers customers to streamline their workflows, collaborate seamlessly, and optimize the production of their wedding video book product.